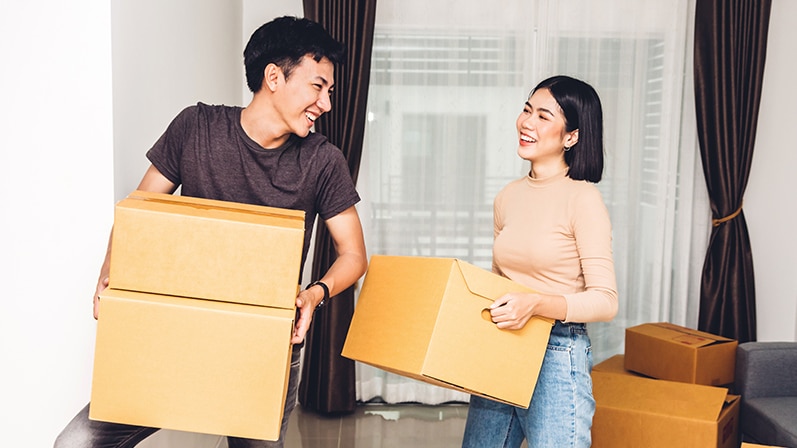 11 Tips for First Time Home Buyers in Alberta
As a first time buyer in Alberta, it can be stressful to know what steps are necessary to move forward in the home buying process, as well as ensure you don't make any costly mistakes. If you're looking into buying your first home in Alberta, a home in Griesbach is a fantastic option! Here are some tips you'll need for buying your first home stress-free!
1. Figure out your home buying budget first
Although this tip may seem obvious, it can't be stressed enough how important it is to figure out your home buying budget first, before you begin looking at homes. If you have a home budget of $550,000, but you start the search by looking at $800,000+ houses, it will leave you feeling disappointed or harder to please when you look at homes within your budget. For your budget, consider what you can realistically pay each month related to your new home. This includes your mortgage, taxes and fees, and property taxes.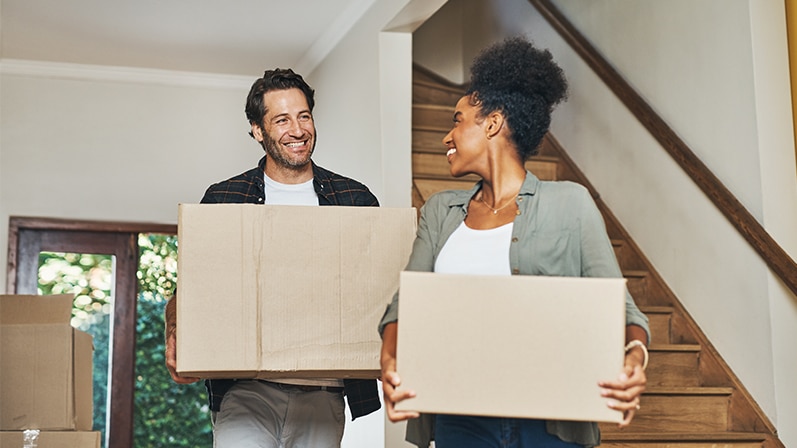 2. Research incentives
As a first time home buyer in Alberta, there are plenty of incentives to look into. There is the First-Time Home Buyer Incentive, Public Essential and Key program, the Home Buyer's Plan, the City of Edmonton's Change Homes for Climate program, the GST/HST New Housing Rebate, and many more! As you get ready to build or buy your first home, look into incentives, tax rebates, grants to get the most out of the process!
3. Get pre-approved
Getting pre-approved can bring a lot of clarity and peace of mind as you meet with home builders. It's important to not treat your pre-approval like a blank cheque, as often we'll be pre-approved for mortgages that are higher than would be comfortable to afford on a monthly basis. When you are pre-approved for a mortgage, you can start working with home builders to find a home that fits your budget and needs. Builders prefer working with home buyers who have been pre-approved as it's a guaranteed budget rather than worrying about not being able to make it work.
4. Choose your neighbourhood with your future in mind
When choosing to buy your first home, it's important to consider what the next 10+ years of your life will look like. If you're a young couple planning to have children, you may want to consider a neighbourhood that has schools, parks, and daycares nearby. At the same time, if your dream is to work at a high profile law firm in Edmonton, you may want to choose a home that's not too much of a commute to downtown. Before picking your first home's location, be sure to consider what your future holds!
5. Pick a builder you can trust
Building a new home can be stressful if you don't completely trust your builder team. While some builders and communities may be cheaper initially, a lack of experience or staff on the builder side can lead to added fees, building delays, and more. In order to have the smoothest home building experience, choose a builder team that you feel comfortable with, has plenty of experience, and is customer oriented.
6. Choose your floor plan carefully
Just like picking a neighbourhood, it's important to choose the layout of your home with the future in mind. If you have small children you may want extra bedrooms on the second floor, while in reverse if your children are older you may consider having their bedrooms in the basement. If you love to cook and host parties, an open floor plan is likely better suited for your lifestyle than something closed off. When choosing a floor plan, be sure to think about your life and the next few years and ensure your floor plan suits your needs.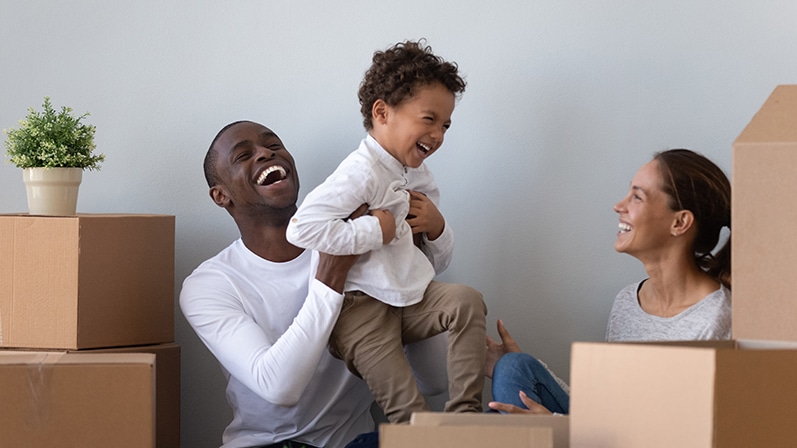 7. Consider an income suite
Buying a home is one of the largest investments you'll make, and sometimes the idea of paying a mortgage can be nerve wracking. If you want assistance with your mortgage, or you're simply looking to pay off your mortgage faster, consider a home with an income suite! Income suites like garage suites or basement suites can bring in considerable income while also being easier to manage. Plus, once you no longer need a tenant, income suites are fantastic for guests, children in university, or at-home businesses.
8. Get your home insurance in place
Home insurance, like car insurance, is not something you want to wait on. It's important to have home insurance before you even begin moving into your new home. This will protect you and your assets and provide you with peace of mind.
9. Remember hidden expenses
As you prepare to buy your first home, don't forget about the hidden expenses that come from moving and buying a new home. There is a lot more to home ownership than the mortgage! Don't forget about closing costs like legal fees, taxes, insurance, utilities, moving fees, mortgage and title registration, and any other costs that may come up.
10. Understand your property taxes
Property taxes vary based on where you live, the size of your lot, and the size of your home. This is an important cost to consider as the municipal taxes can be a significant part of your monthly expenses. The City of Edmonton has a tax estimator that is a fantastic resource for knowing what your taxes may be.
11. Don't forget to register your land title
Whenever you buy a new piece of property, you'll need to register the title, mortgage, and land with the government. The Government of Alberta has plenty of information on registering a land title document to ensure you have all paperwork in place for your new home!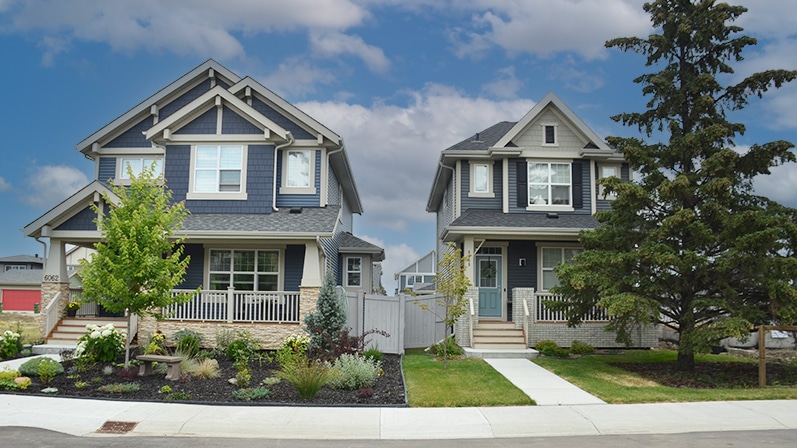 Build Your First Home in Griesbach
Are you interested in building a home in Griesbach? Griesbach is a fantastic place for first time home buyers looking to build their forever home. The community is commuter friendly with easy access to the Henday, Yellowhead, and Downtown, plus it has all your essentials just minutes away! You can find schools, shopping, daycare, and services all within the community lines of Griesbach.
Village at Griesbach also supports the construction of income suites, making it perfect for first time home buyers! If you're looking to build a new home in Griesbach, contact our builders!