Tour Edmonton's finest collection of show homes! From single family homes to multi family homes, we have a show home that will suit your family's needs!
Tour our show homes virtually to experience all they have to offer from the comfort of…anywhere!
6336- 6339 Greenaway Ave, Edmonton, Alberta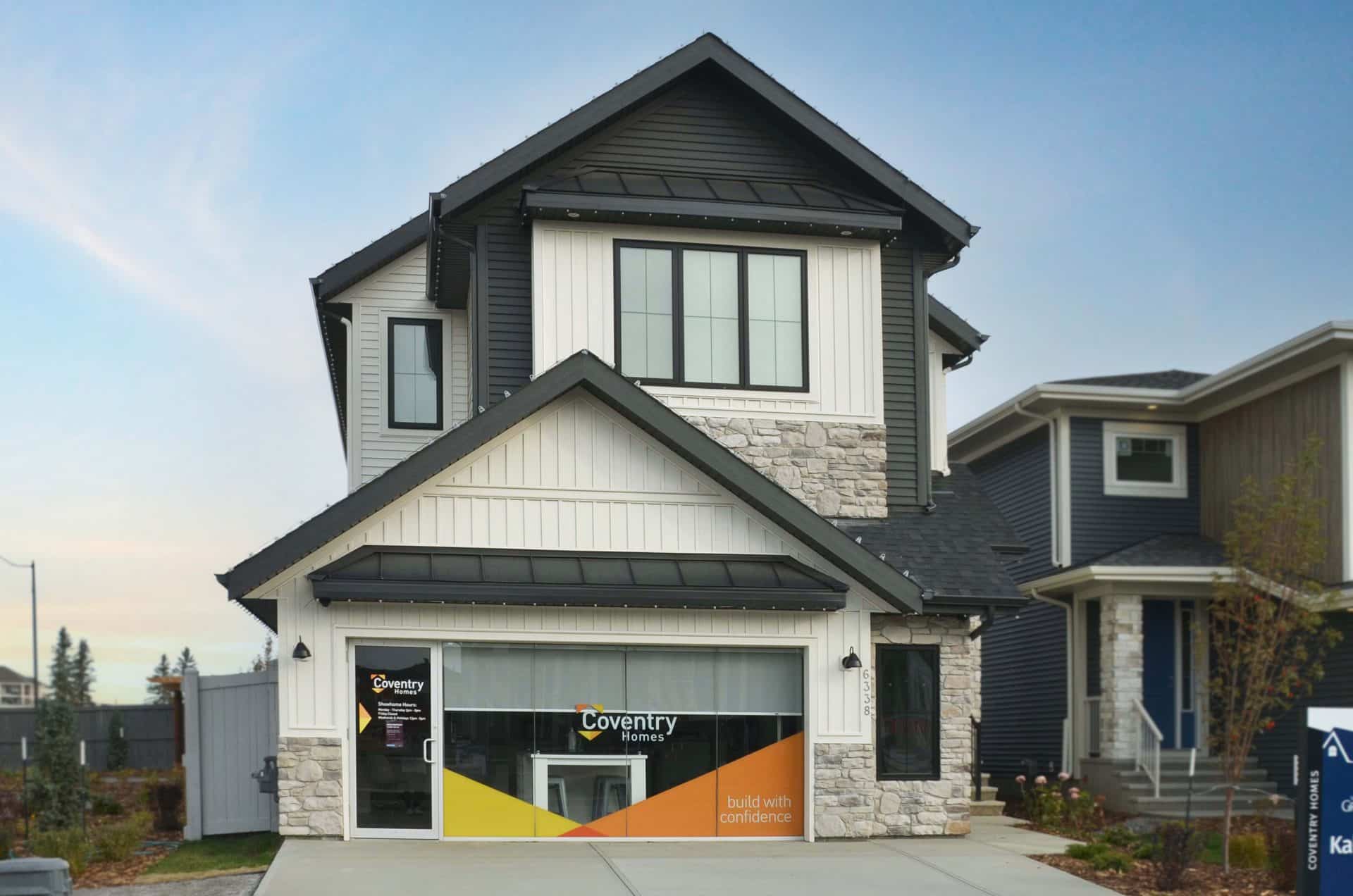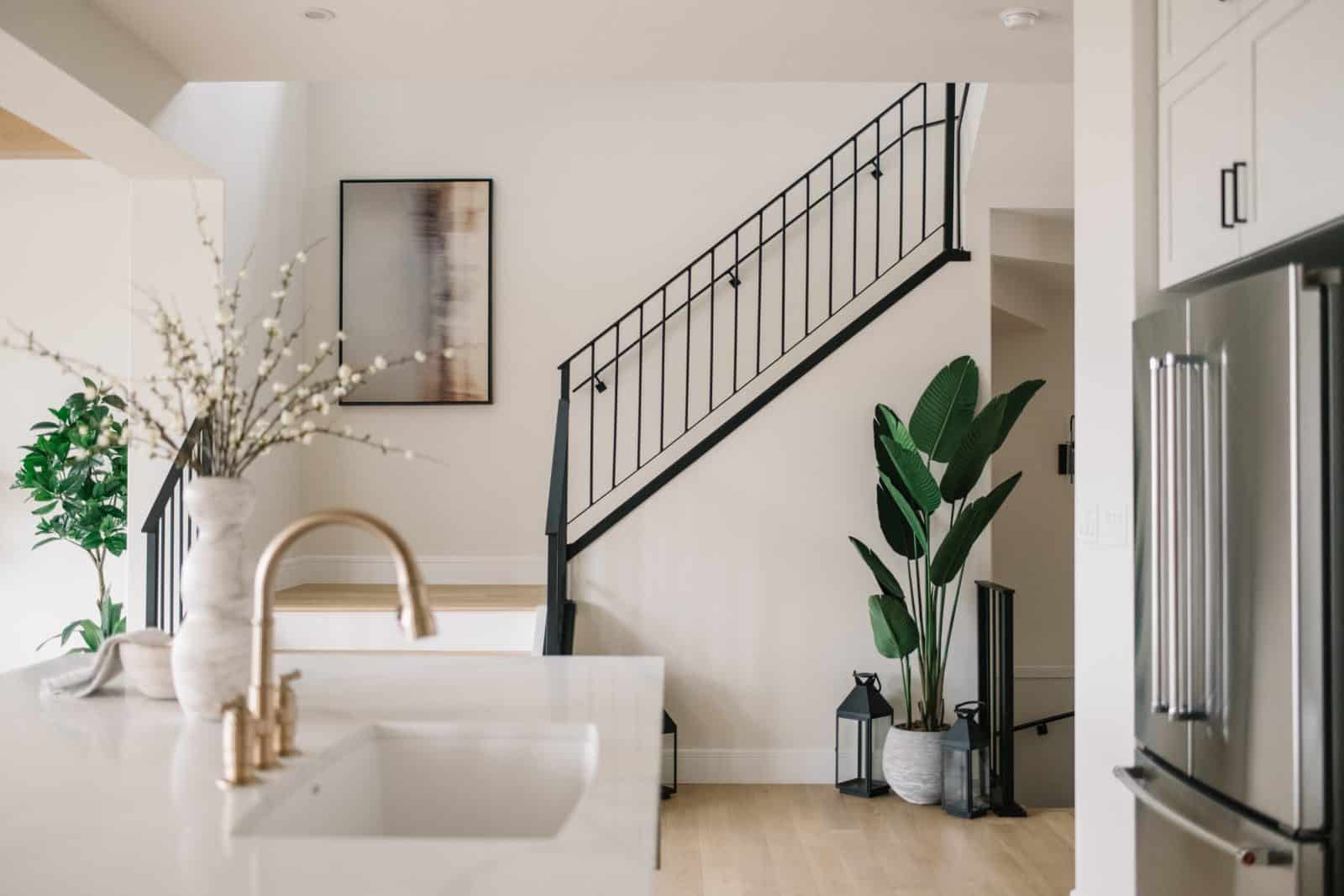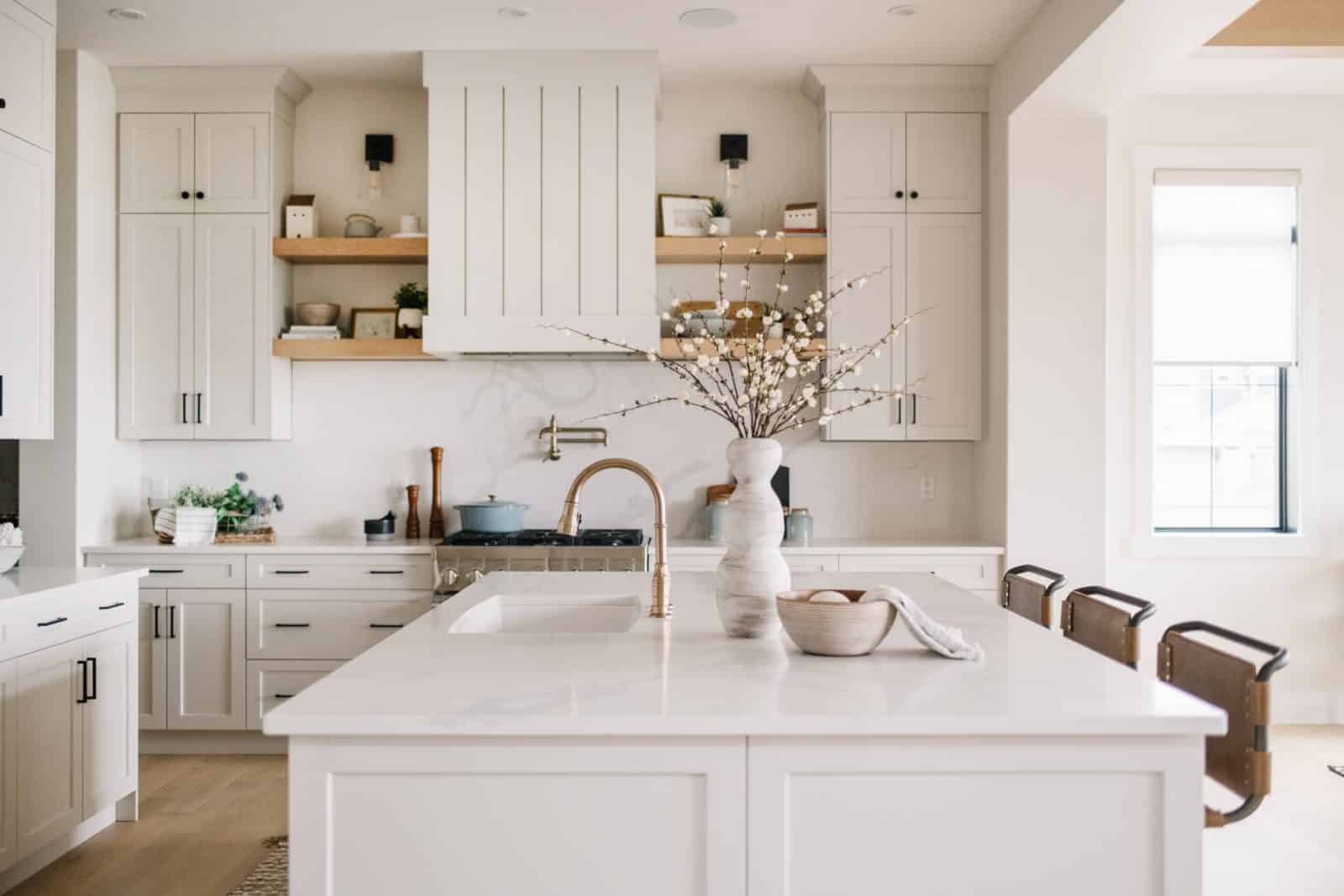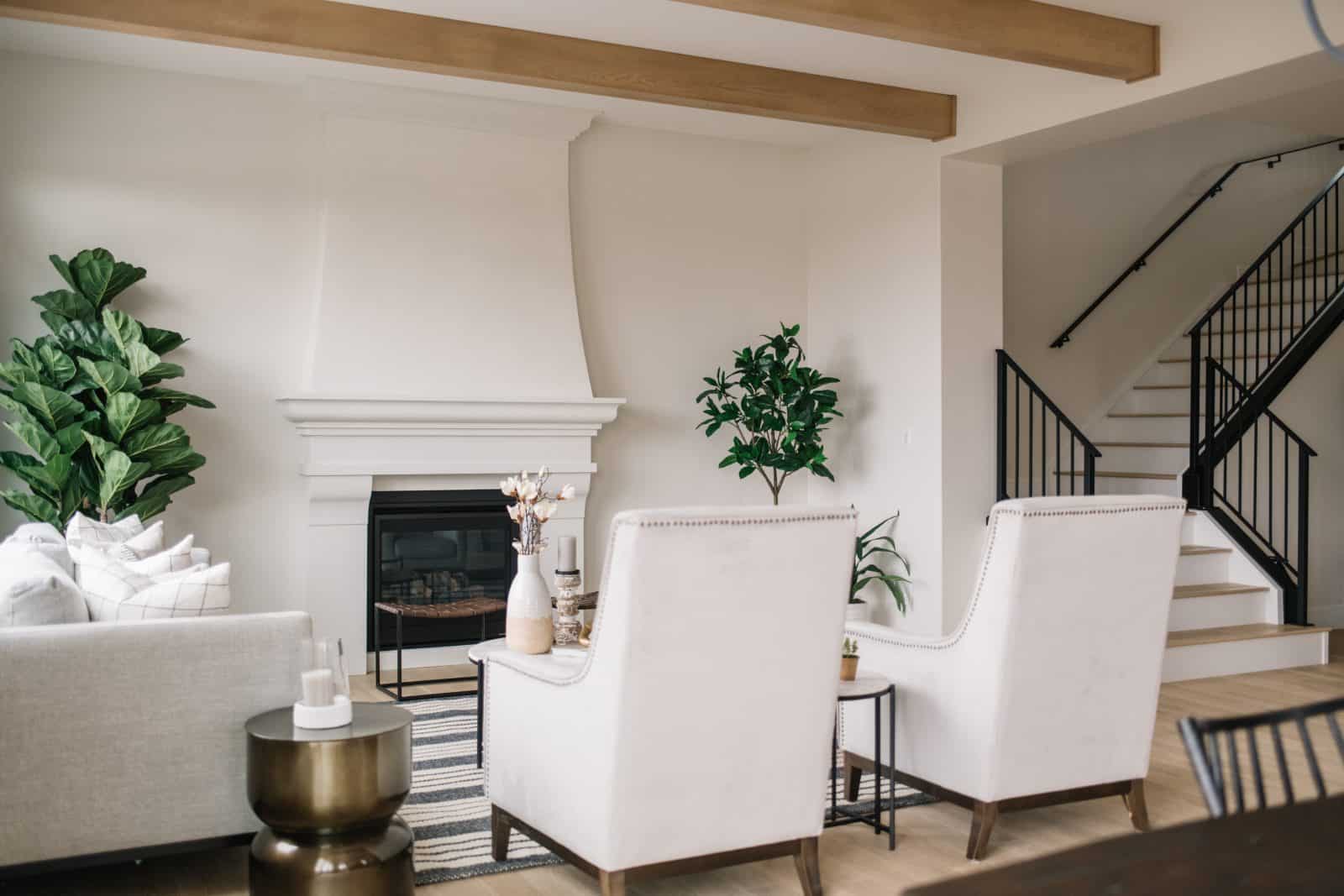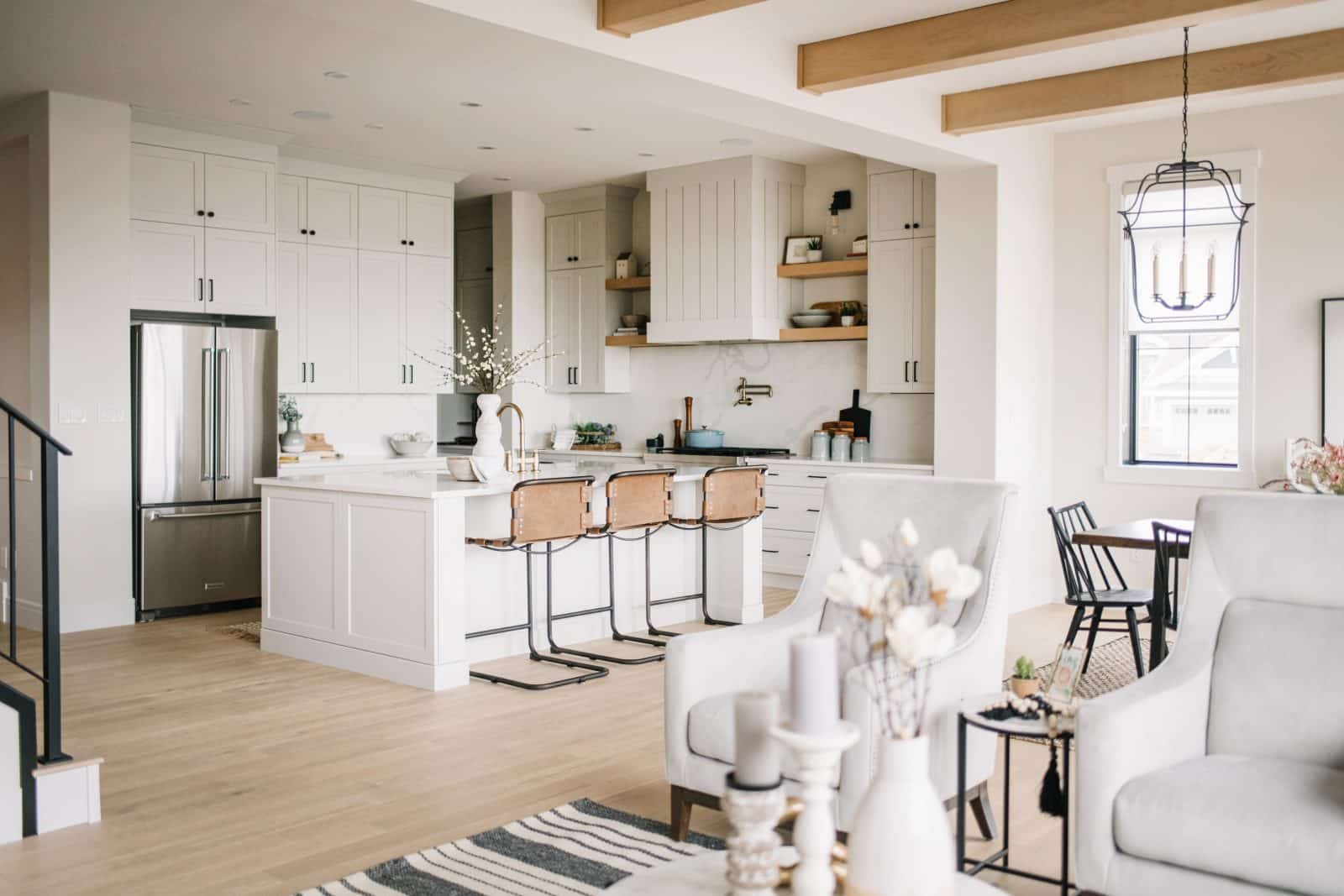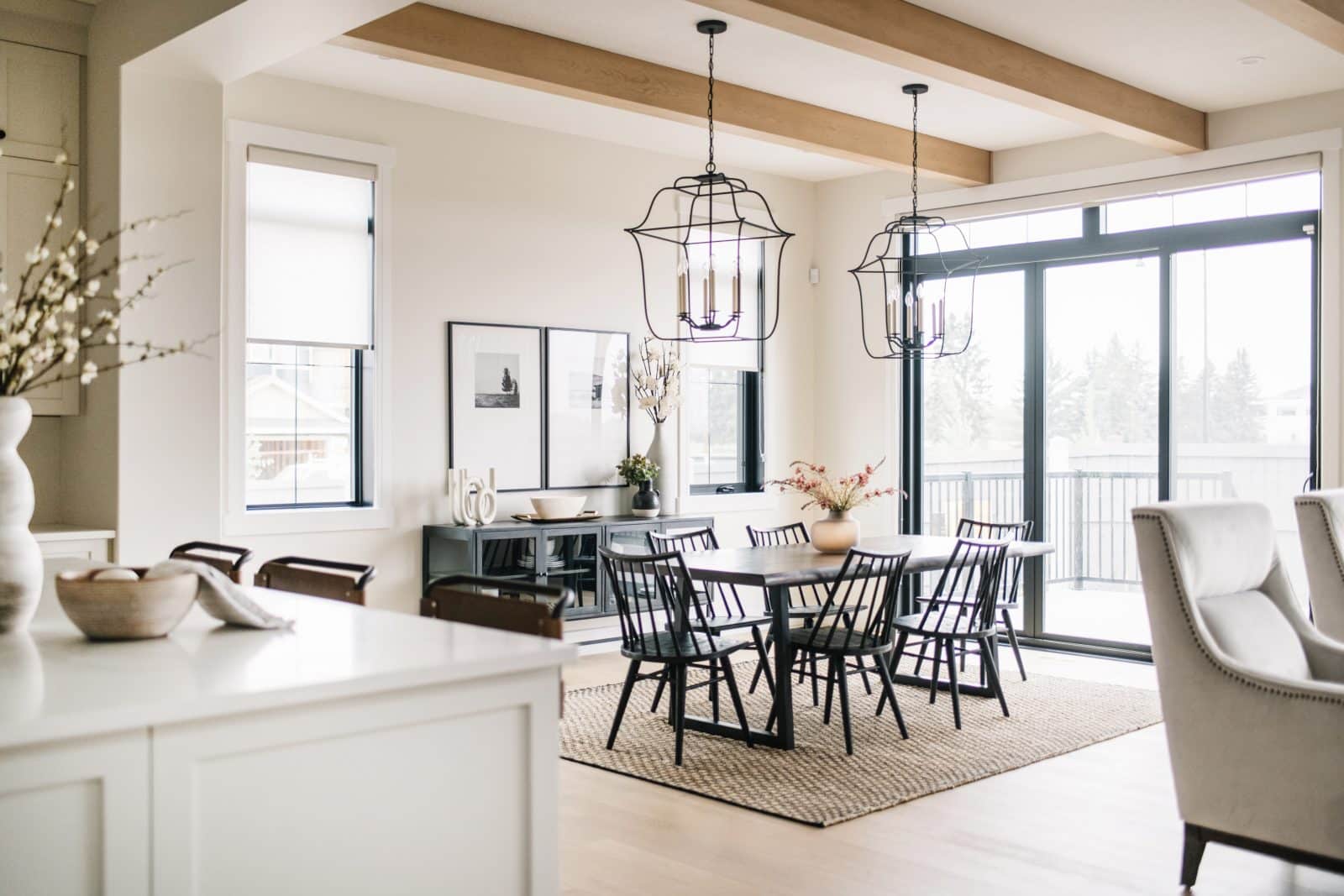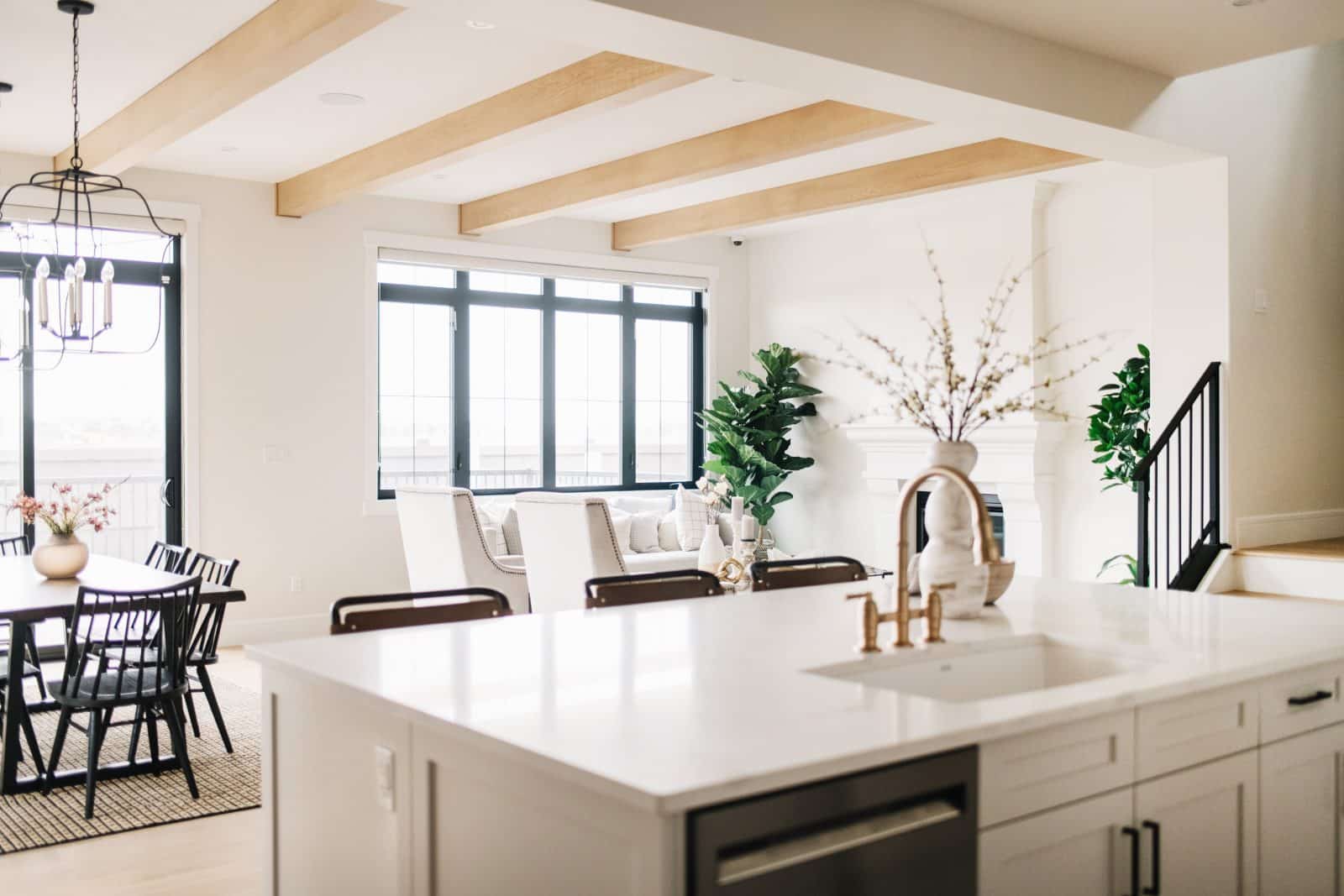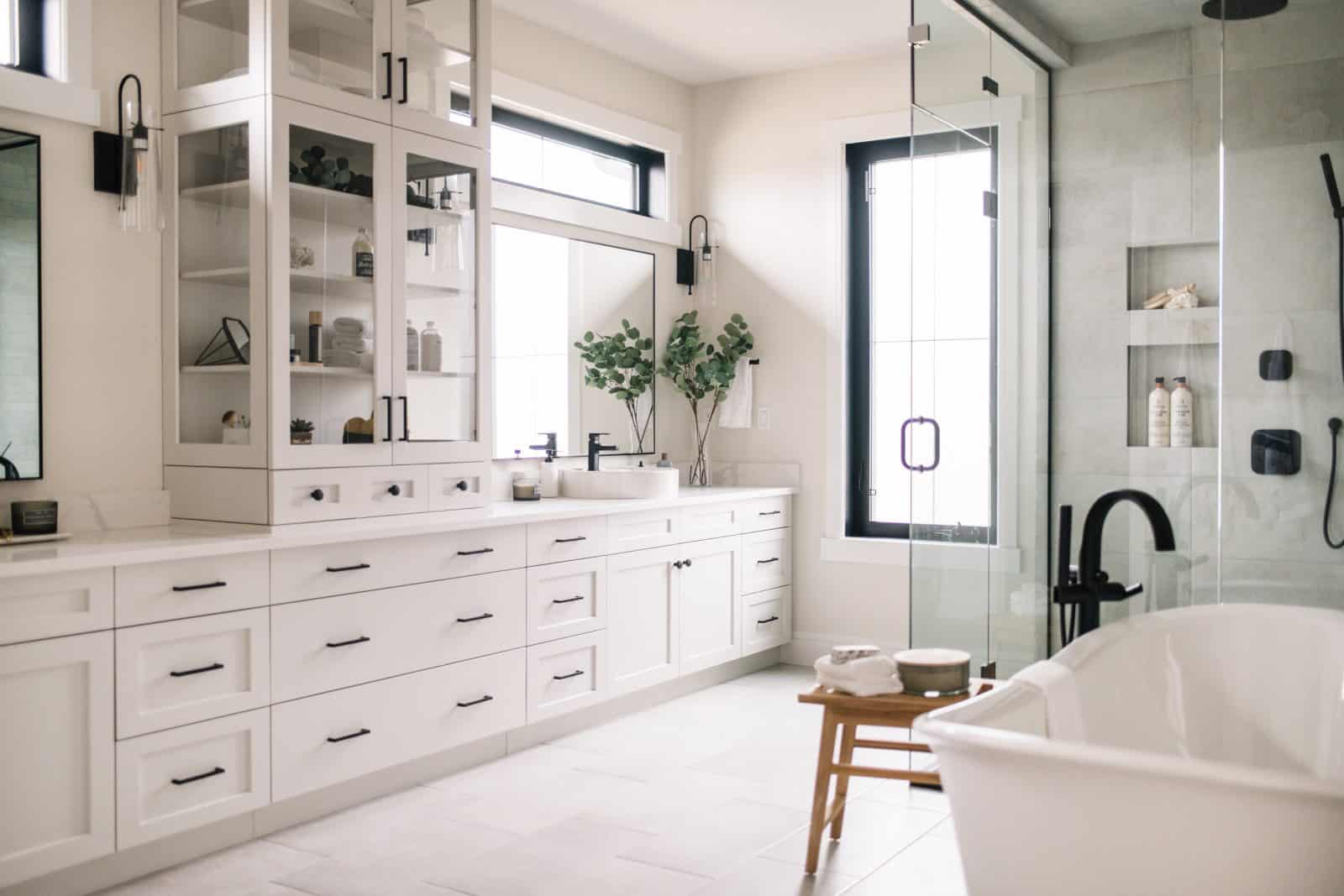 Coventry Homes' Kalliope show home is a gorgeous spectacle! The home is 2576 sq. ft. with three bedrooms and three and a half baths, and a finished basement complete with an activity room!
This beautiful home is built with extra wide hallways and doorways as well as 9 and 10 ft tall ceilings. These upgrades make the entire home feel incredibly spacious and airy with lots of natural light. The Kalliope show home features a gorgeous interior design that pairs light natural wood and white cabinets with black accents, adding a touch of drama to the serene interior. The master suite is a must-see where a double sided fireplace can be enjoyed from the bedroom and ensuite bathroom. Be sure to visit this fabulous show home!
Tour The Show Home Virtually!
The Meraki show home is a fabulous design by Concept Homes. The beautiful home is 2390 sq. ft. with a three car attached garage. With three bedrooms and two and a half bathrooms, the home is a perfect size for families.
The show home is decorated with natural warmth featuring taupe walls and mid-toned wood floors. Upstairs you'll find a spacious bonus room and the bedrooms, including the fabulous master suite! The suite exudes decadence as it features a five-piece ensuite that is bright white with natural accents, making the design perfect for relaxation. Visit Concept Homes' beautiful show home to see it for yourself!
Tour The Show Home Virtually!
Impact Homes' Carina show home is a gorgeous laned home, complete with a garage suite! The main home is 2156 sq. ft. and has three bedrooms and three and a half bathrooms. The amazing home has a finished basement with a pool table, and the main floor is perfect for relaxation or entertaining.
The open floor plan has a central, double sided fireplace, and it's decorated with light walls and light natural wood with charcoal grey accents, providing a calm space with modern elegance. The master bedroom has a five piece ensuite with white stone floors and counters for a clean look. The garage suite is another sight to behold! This suite is 587 sq. ft. with one bedroom and bathroom, it's decorated in a simple style with warm floors and grey cabinets. The suite may be atop a garage, but inside it's cozy and bright! Visit Impact Home's show home with garage suite to see them in person!
Tour The Show Home Virtually!
Also Tour The Garage Suite!
*Purchase of single family home required to build a garage suite.