Village at Griesbach is a mature neighbourhood designed with the concept of an urban village.
An Urban Village is, at its core, a community designed to put the quality of life of community members above that of vehicles. That means Village at Griesbach was designed with narrower grid streets and tree lined boulevards. Urban village designs slow down traffic and improve streetscapes!
Other key elements include providing more neighbourhood gathering points through smaller community amenity or park developments, rather than large swaths of "passive public green space" in a few locations.
Village at Griesbach's urban village design also features a commercial area created within the community to provide the efficient delivery of goods and services to residents without the need to get in the car and drive to a shopping centre. This makes new urban communities more self-sustaining and greatly improves the environmental efficiency of the community and its residents by lowering dependence on vehicle use.
PARKS, LAKES & GREENSPACES
Village at Griesbach has dedicated over 23% of the community to the preservation and creation of parks, lakes, greenspaces, recreational fields, and lifestyle amenities.
The standard allocation for amenities in Edmonton is 10% in most developments, but Village at Griesbach is dedicated to having the highest allocation of land to amenities in the city. The community has so many natural amenities for people to enjoy, such as tree lined paths, four beautiful lakes that wind from one end of the neighbourhood to the other, expansive greenspaces, and a 90 ft summit surrounded by 24 acre Central Hill Park. There are three playgrounds, including Maple Leaf playground which features a seating area and play equipment for all ages, and the multiple kilometres of walking trails ensure this neighbourhood provides plenty of places for people to live healthy, wholesome, wellness based lives.
Village at Griesbach is a self-sustaining community with plenty of shopping and restaurants right in the community! The commercial areas throughout the community feature a wide selection of businesses for people to enjoy. You can find locally owned and national chains alike, there's so much to love about living in Griesbach!
Points of Interest Include:
Sit down dining

Beauty shops

Pet supplies

Coffee shops

Drug stores

Fast food restaurants

Grocery and liquor stores

Boutique shopping

Day cares

Hotels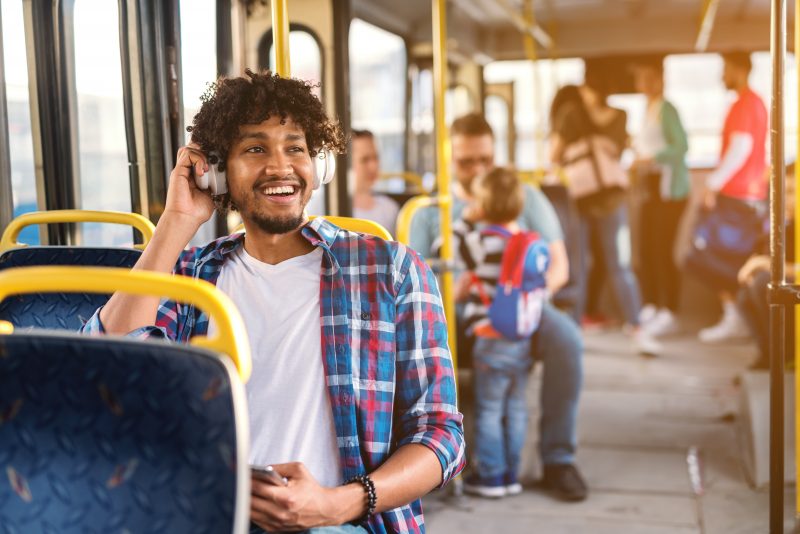 Village at Griesbach is located in North Edmonton, just minutes away from both the Anthony Henday and Yellowhead highways! The community is only a 12 minute drive from downtown, making it a perfect commuter location. There are plenty of amazing amenities in the thriving area surrounding Griesbach!
Points of Interest Include:
Bus station

Future LRT expansion

Recreational centre

Library

Multiple public schools

Easy commuting

Multiple shopping centres

Northgate centre

Near by medical centres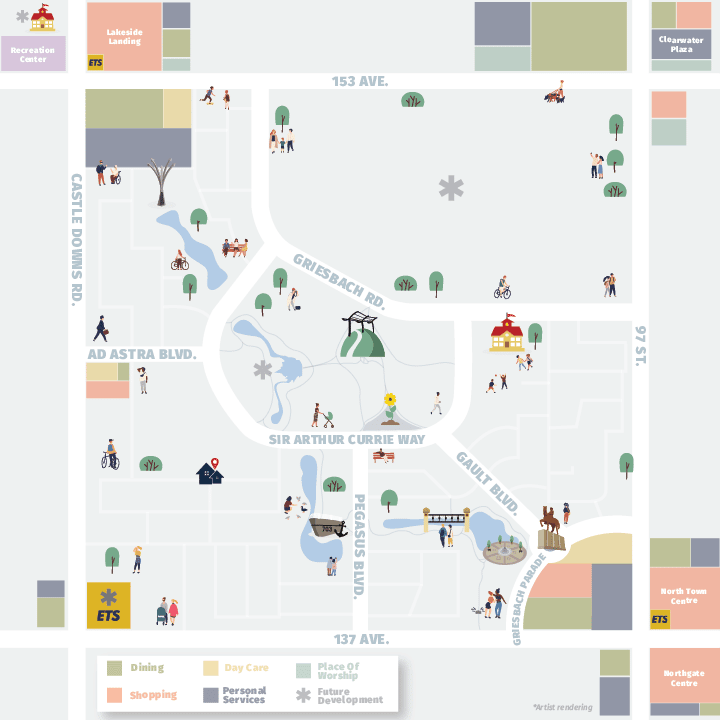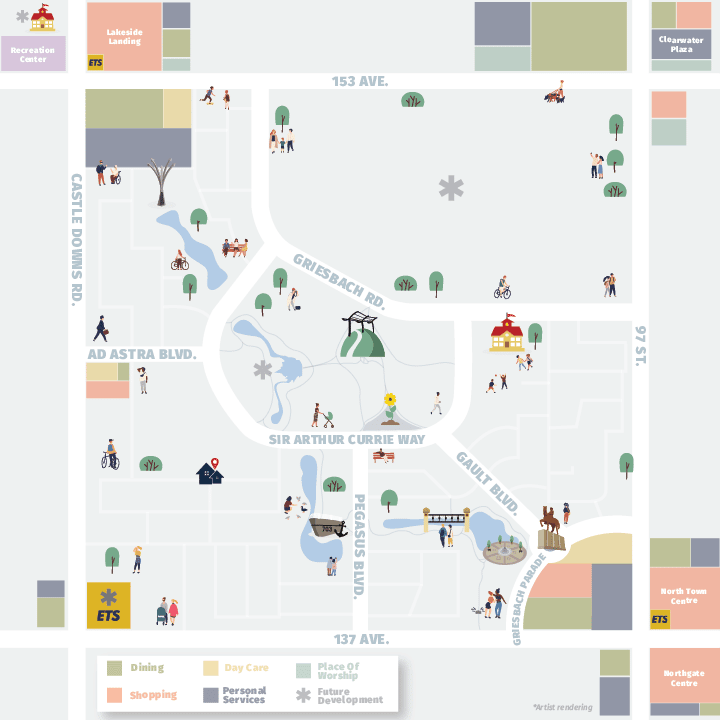 Village at Griesbach is a master planned community, meaning that the community's urban planning was developed in its entirety from the very beginning. This helps commercial developments and lot stages be released in an efficient manner, as well as ensures that all streets, parks, lakes, and walking paths are planned in a way that benefits the community members. Griesbach has multiple lakes, parks, and amenity spaces to enjoy! You can use our community map to find all the wonderful amenity spaces within the community, as well as the different kinds of commercial areas in and around Griesbach. Village at Griesbach has a wide selection of commercial spaces to cover all your needs!