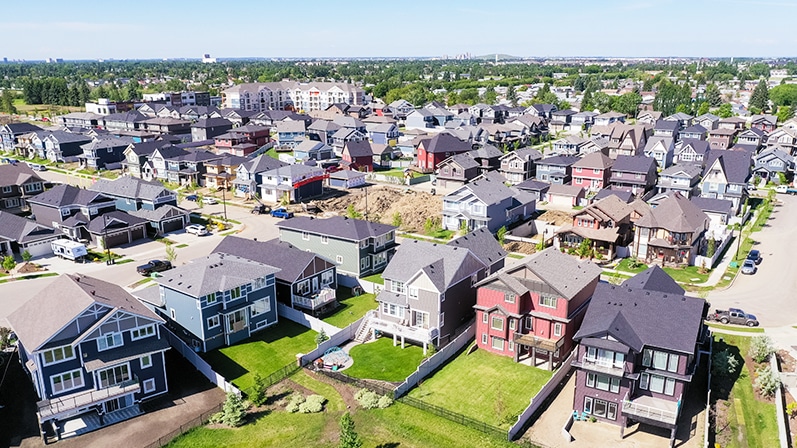 What is a Master Planned Community?
Many of us have heard that Village at Griesbach is a master planned community, but what exactly does it mean to be a master planned community? A master planned community is a large, custom-designed development that is self-contained within a city. There are plenty of benefits to choosing a master planned community. Read on to learn more about what makes a community master planned, what the benefits are, and how Griesbach can be your next perfect community!
Qualities of a Master Planned Community
Master planned communities have a few key qualities that define them. Some of the key features include:
A variety of residential types
Commercial spaces
Public amenities
Proximity to urban centres
Strong sense of community
A Variety of Residential Types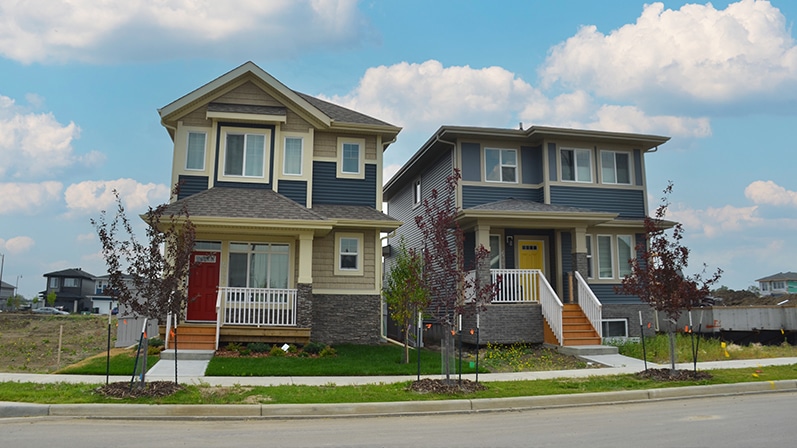 An important aspect of master planned communities is a mix of residential types and buildings. This includes condos, townhomes, duplexes, front attached and detached garage homes. There should also be room for rental units and zoning for legal suites such as basement suites and garage suites. Master planned communities ensure that all city density requirements are met in a logical and aesthetically pleasing way.
Commercial Spaces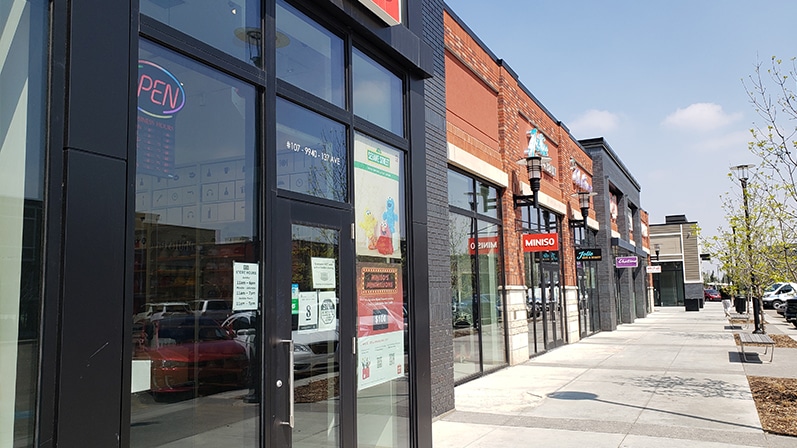 A component of master planned communities is that the community is mixed-use – meaning that there is the opportunity for residential, commercial, as well as free public enjoyment. Having commercial spaces within a community are quintessential for master planning communities as they allow a residential area to become a 15 minute community. Commercial spaces can range from coffee shops and restaurants to boutiques or chain stores as well as services like hair salons, dental offices, and even schools.
Public Amenities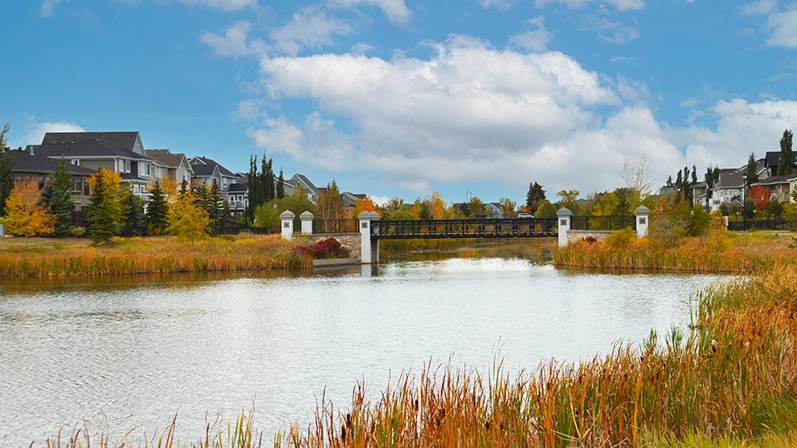 Public amenities are a large part of master planned communities. Amenities such as parks and greenspaces, playgrounds, lakes, community gardens, ice rinks, walking trails, and more. When the community is master planned, that means that the residential areas, commercial spaces, and amenities were all laid out ahead of time. This ensures that the amenities are placed throughout the community evenly and that they make logical and aesthetic sense. 
Proximity to Urban Centres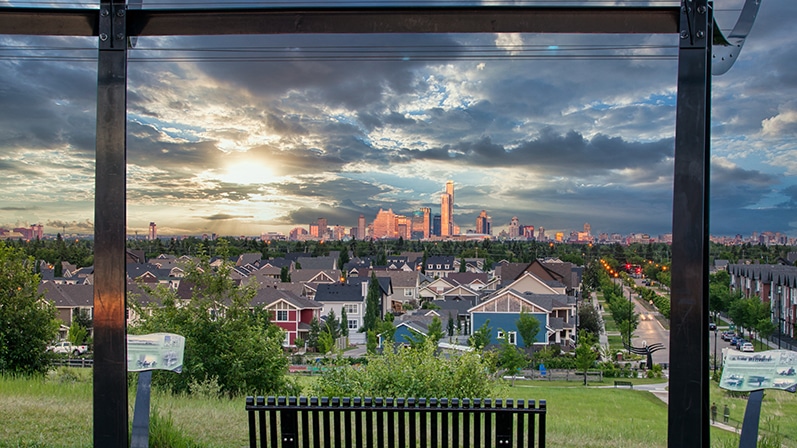 Another key feature of a master planned community is that they are developed close to urban centres. They are not directly within a city centre, but you want to ensure that urban centres are quick and simple to get to – and not as far removed as a suburb might be. 
Strong Sense of Community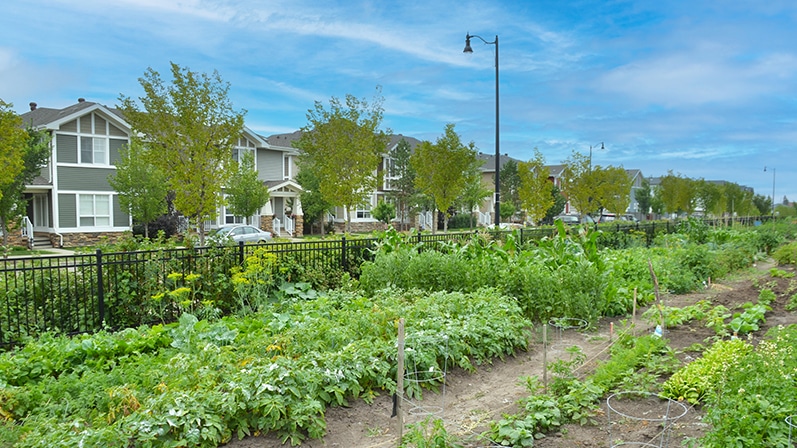 This factor is both a benefit and what makes a master planned community what it is. Master planned communities are developed insightfully and with a lot of preparation, as such they are beautiful beacons that community members take great pride in. A true master planned community has a strong sense of community pride and involvement. 
Benefits of a Master Planned Community
There are so many benefits to living and building in a master planned community. Life in a master planned community is easier, healthier, and more enjoyable!
Master Planned Communities Make Sense
One of the primary benefits to living in a master planned community is that the layout and design just makes sense. This is because the entire development was thoughtfully put together ahead of time so that roads, residential areas, commercial spaces, and amenities can coexist easily.
Master Planned Communities are Walkable
Another fantastic benefit of master planning is the community's walkability. With commercial areas, schools, parks, and more all within your community, you can walk to wherever you need!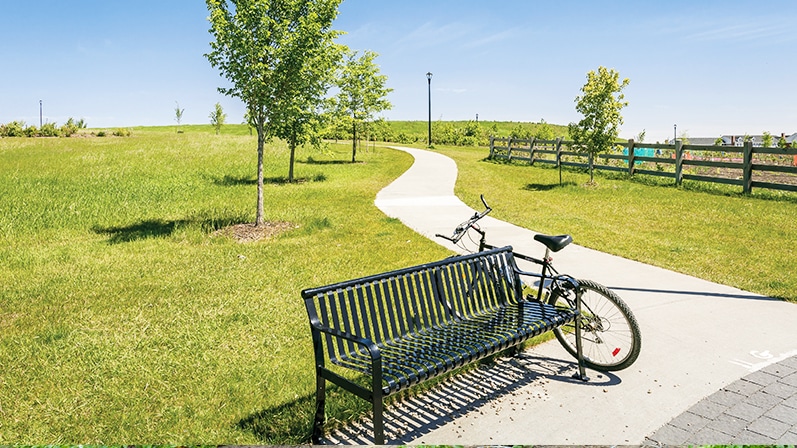 Connect with Your Community
Master planned communities tend to be tight knit neighbourhoods where people truly get to know those around them. There is a strong sense of pride and community, so typically there are active community leagues, lots of clubs and events, and other great ways to get to know your neighbours.
Strong Architectural Features
Master planned communities have a set of architectural guidelines from the very beginning, meaning that when you are in the community all the homes look like they fit together. This makes for a more aesthetically pleasing neighbourhood and a strong sense of self. Not only can you pick from a wide range of options and appearances, but every home looks beautiful next to one another.
A Great Investment
Because master planned communities are so wisely laid out and the architectural guidelines ensure a cohesive, beautiful appearance, a home in the community is a fantastic investment. As the community is built out all the existing areas of a master planned community continue to be as wonderful as ever.
Convenience
Master planned communities are conveniently designed and laid out. They are a close driving distance to urban centres – making commuting simple – and the roads themselves within the community are designed logically to ensure driving around the community is easy as well. With so many amenities and shopping options nearby, master planned communities are incredibly convenient.
Village at Griesbach as a Master Planned Community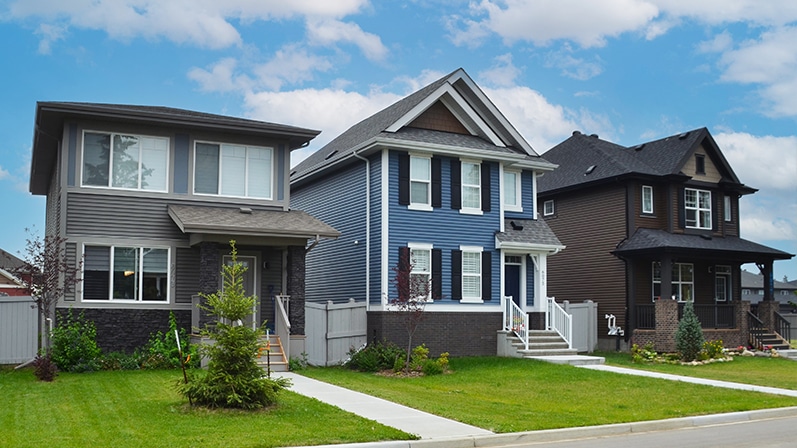 Village at Griesbach is a wonderful master planned community in North Edmonton. The community was designed from the very beginning to be an urban village, ensuring that there were fantastic amenities and shopping located throughout the community. Griesbach's strong architectural guidelines ensure that the community is highly recognizable throughout Edmonton. Griesbach is also located just 12 minutes from downtown Edmonton and is just off all the city's major highways, making it great for communities. With spectacular amenities, well thought out layout, and beautiful design, Village at Griesbach is Edmonton's best master planned community.
Visit our show homes on Greenaway Avenue to learn more about building a home in this gorgeous community.