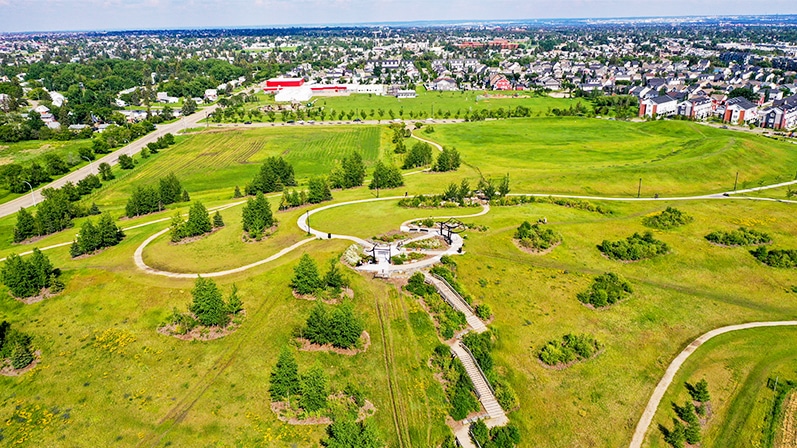 What is a 15 Minute Community?
Village at Griesbach is committed to being a 15 minute community. A 15 minute community is an urban planning concept that means all of your daily essentials should be accessible within a 15 minute walk or bicycle trip. The City of Edmonton has committed to a multi-year district planning project to build a 'community of communities, where every community in the City has access to daily necessities within a 15 minute walk or bicycle ride.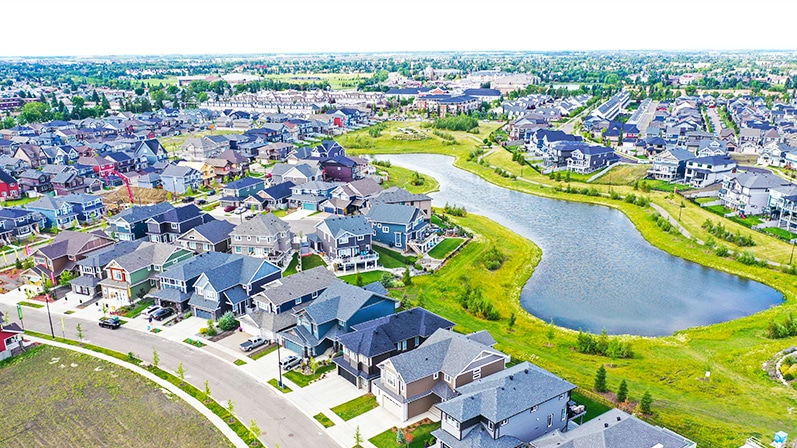 What is Included in a 15 Minute Community?
The primary elements of a 15 minute community are having a school, basic needs such as pharmacies, food, community gathering spaces, versatile housing, and great walkability.
Community Schools
Being able to get to your children's school within a 15 minute walk is incredibly important for a 15 minute community. Families are encouraged to go to school within their neighbourhoods – meaning they get to know their fellow community members – and they are able to get in some exercise as well! Community schools encourage older students' independence as they can get to and from school on their own, and all students (and parents) benefit from the health benefits of a walk or bike ride every day.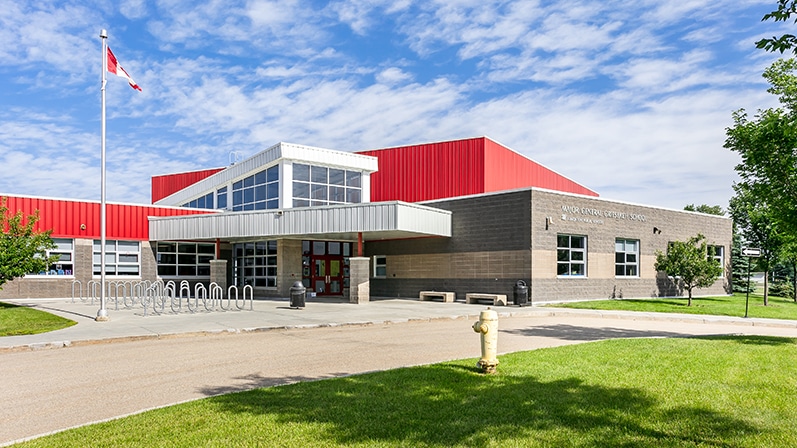 Basic Needs
It's important to have quick access to all your primary needs within a 15 minute walk or bike ride. Being able to get your prescriptions or other medication, household supplies, and other daily essentials encourages residents to use their vehicles less when it comes to short errands. Rather than always jumping in the vehicle just to grab one or two items, a 15 minute community allows residents to enjoy the outdoors, get some fresh air, as well as reduce the use of fossil fuels.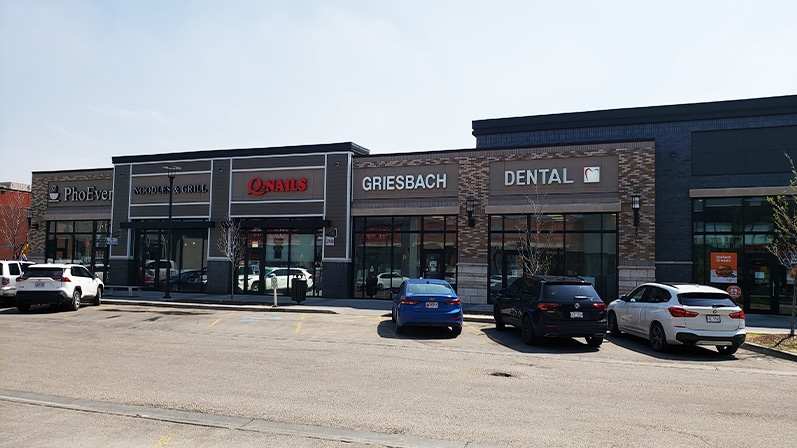 Local Food
Many of us perform large shopping trips to giant box stores with sprawling parking lots. A 15 minute community allows you to shop locally on a smaller scale when it comes to your food. Whether you're picking up a few groceries or you're going out for a meal, 15 minute communities have your basic food necessities right at your fingertips. Walking or cycling for groceries also tends to reduce food waste in households while also bringing food back to neighbourhoods.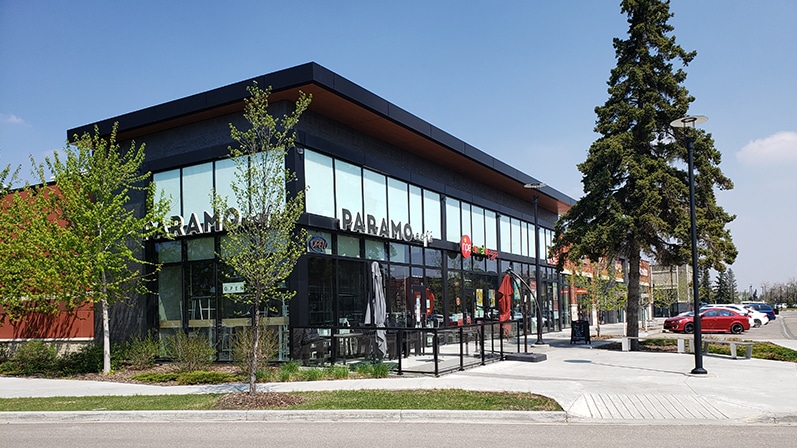 Gathering Spaces
15 minute communities have much to offer, including a public space where community members can meet with friends, spend some quality time, and simply enjoy the community. Sometimes these gathering spaces are private businesses like a coffee shop or restaurant, other times they are parks and plazas, recreation centers or libraries, and more. Having a place to meet people outside of your home, but still within a short distance of your residence, is incredibly important for maintaining community connections and comfort within a 15 minute community.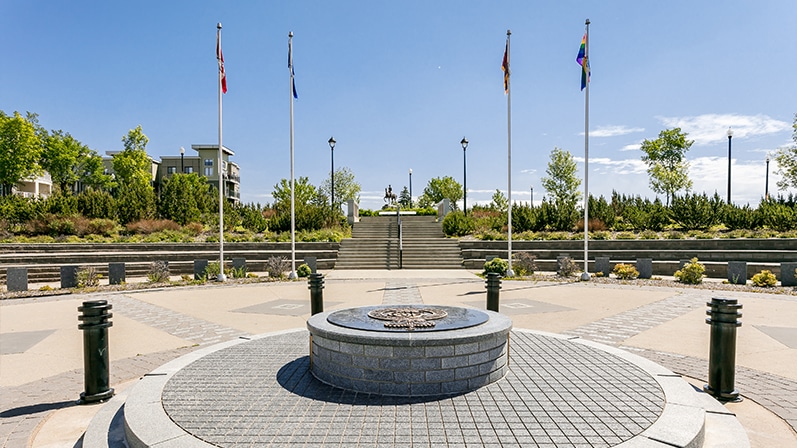 Versatile Housing
A great 15-minute community has versatile housing, there are homes available for a wide group of people, not just a select few. Versatile housing means there are different types of homes from condos, townhomes, and duplexes to different types of single family homes such as detached and attached garage homes. It's also important that there are both homes available for rent and for purchase.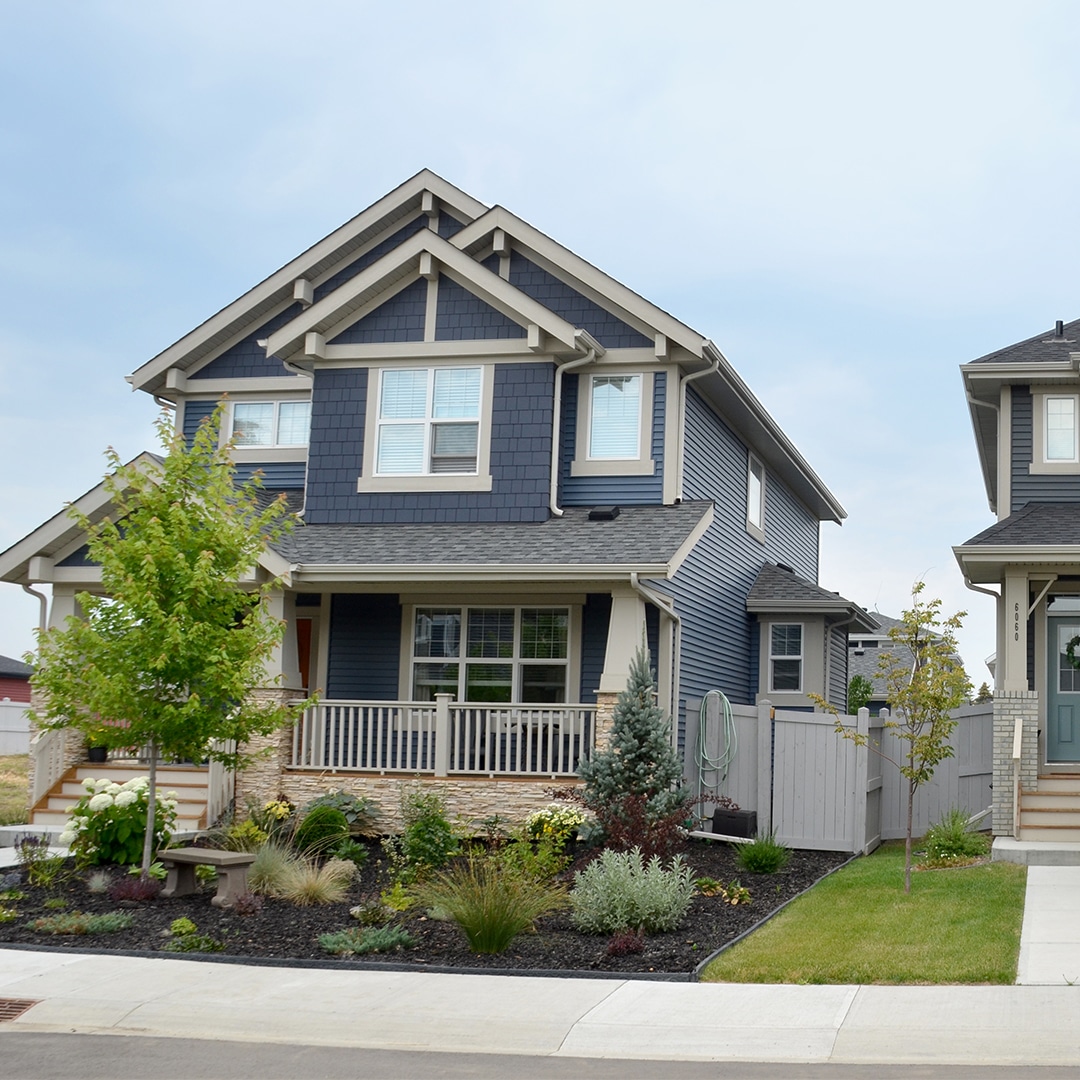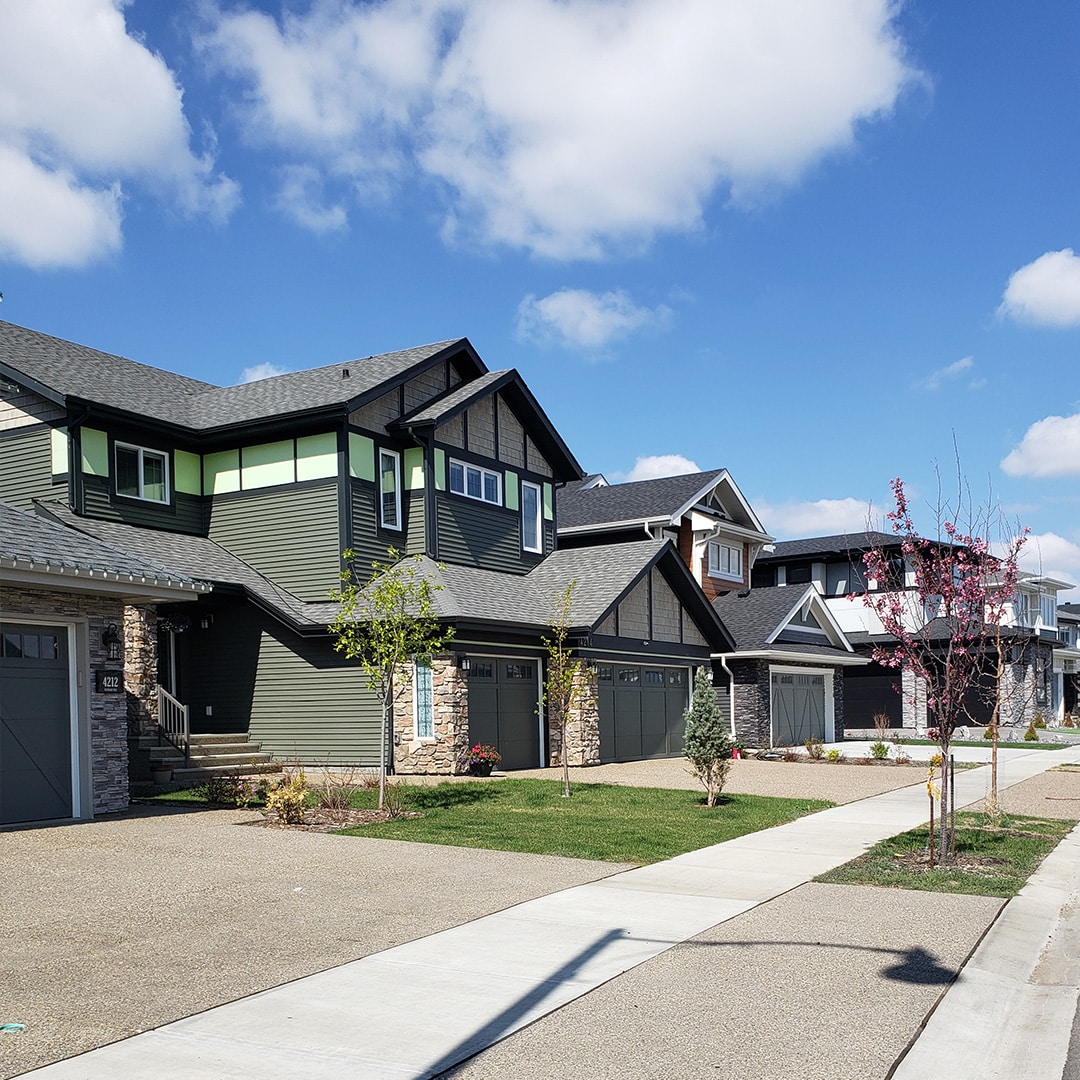 Great Walkability
It's not a 15 minute community unless it's truly walkable. If you have to cross major highways or roadways that seem unsafe, the community is not considered a 15 minute community. Great walkability means that there are walking trails, lots of sidewalks and crosswalks and that pedestrians and cyclists feel safe when they are walking. This might mean there are large trees on the street to slow down traffic and provide comfortable shade, as well as having safe speed limits to ensure the comfort of pedestrians is put above the comfort of motor vehicles.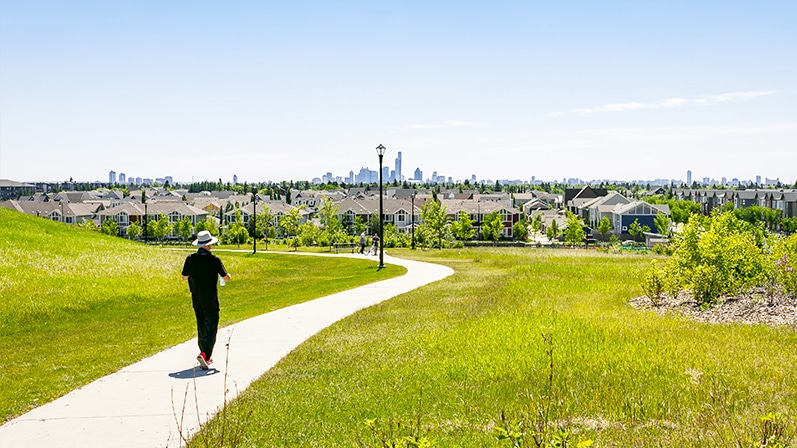 What Makes Village at Griesbach a 15 Minute Community?
Village at Griesbach has everything that makes a 15 minute community and more! Major General Griesbach Elementary is located in the heart of the community, and there are many other schools located in close proximity to Griesbach. Within Griesbach, there is a Shoppers Drug Mart, a medical clinic, dental clinics, and other shopping for your daily needs. The community also has a wide variety of restaurants, plus groceries are available at the Shoppers as well as grocery stores located across the street from Griesbach.
Village at Griesbach has an incredibly versatile housing selection. You can find condos, townhomes, duplexes, detached garage homes, and attached garage homes all available for sale or for rent. Griesbach also encourages building rental suites such as basement suites and garage suites, and there are many suites available for rent throughout the entire community.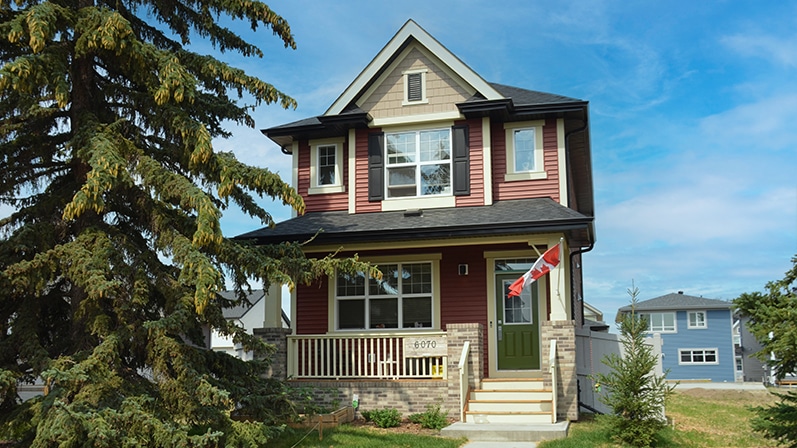 The community is full of wonderful gathering spaces from private businesses to parks and plazas. There is seating at every one of our lakes, and Patricia Lake has a wonderful plaza. Maple Leaf Pond is currently under construction and will be another gathering place within the community that will have seating, heated areas and a fire pit, as well as an adjacent outdoor skating rink!
Griesbach is built on the foundation of an urban village and 15 minute community, so the comfort and safety of pedestrians has always been put above the ease of vehicles. The community has walking trails throughout. There are plenty of sidewalks, and the streets have trees and other natural elements to ensure that the community is entirely walkable.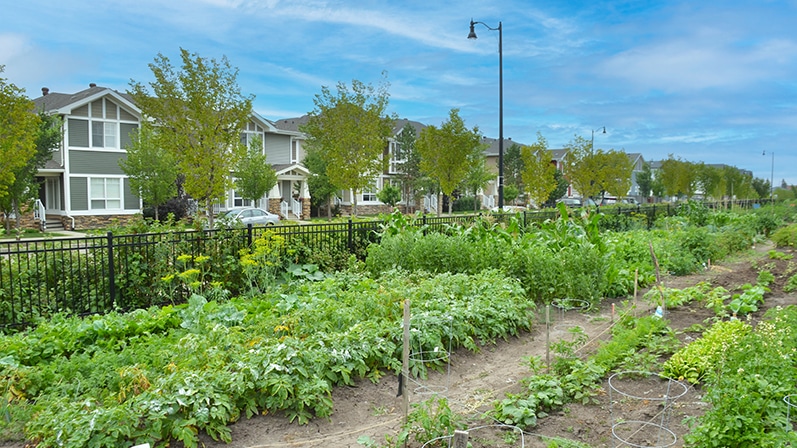 Village at Griesbach is a fantastic example of all a 15 minute community can be! Enjoy everything you need, from educational facilities to services to shopping to comfortable living, right outside your door!