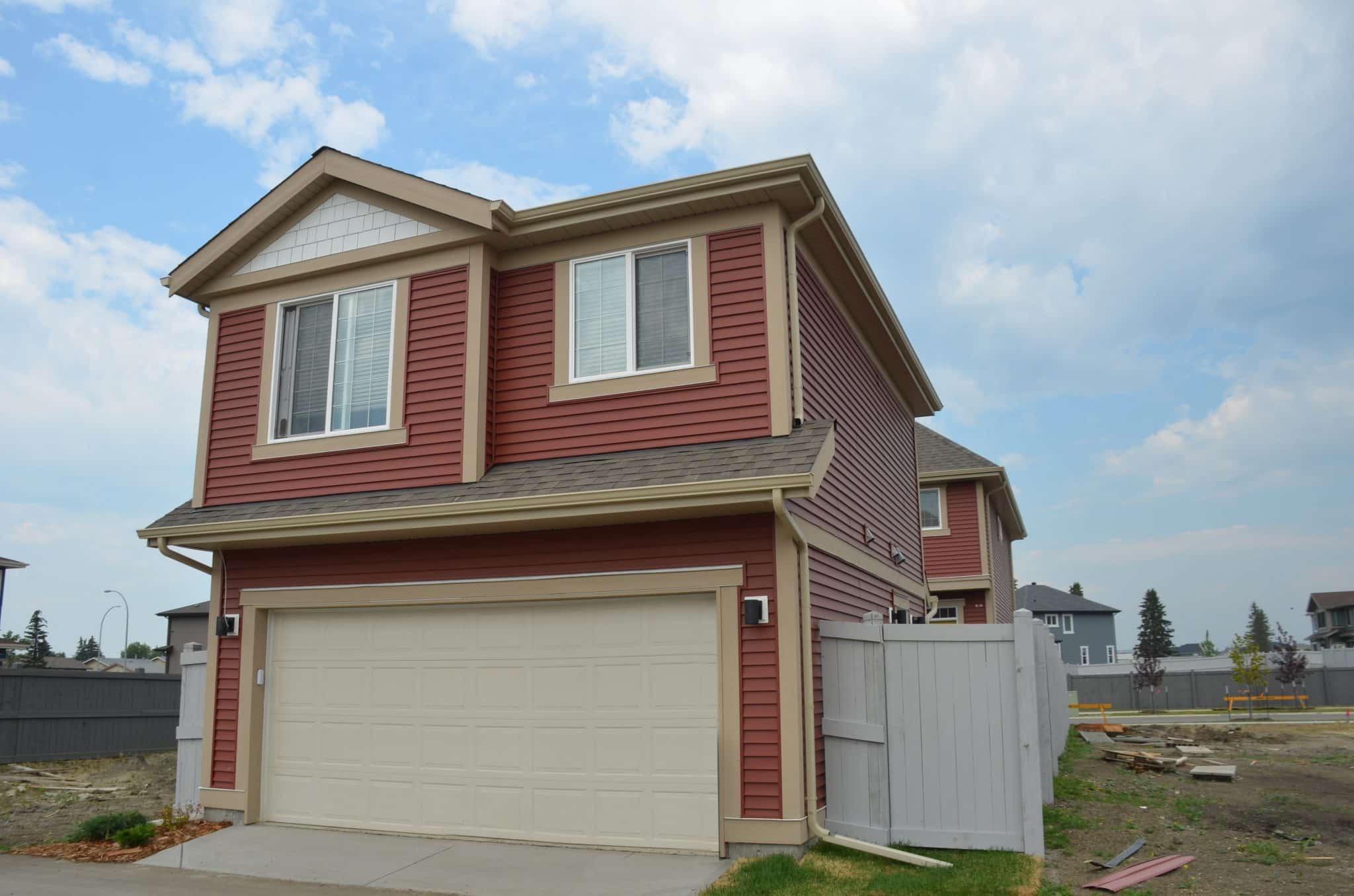 What is a Garden Suite?
Garden suites, also known as garage suites, are a legal apartment that sits atop a detached garage. In Village at Griesbach, many of our laned home lots are zoned to allow garden suites, meaning that if you are building a single family, detached garage home in any of our new zones, you can also build a garden suite! Garden suites are a fantastic way to help a community grow and they come with tons of benefits! For everything you need to know about what a garden suite is and how to build one in Griesbach, read on!
What are Garden Suites?
Garden suites are situated in the backyard, or garden, of a single family, detached home and are a fantastic alternative to a basement suite or other income or separate suite. A garden suite is a self-contained residential unit within a property that is designed to be rented out to tenants, used as a home business, or lived in by family. Garden suites are a popular option for homeowners looking to maximize the use of their property and generate additional income. They contribute to the overall flexibility and adaptability of residential spaces, allowing homeowners to meet various housing needs within a single property.
Key characteristics of garden suites include:
Separate Living Space
Garden suites are equipped with their own living and sleeping areas, a kitchen, and a bathroom, providing tenants with a self-contained and private living space. Garden suites are required to have their own utilities and heating separate from the primary residence.
Private Entrance
Garden suites are completely separate from the main residence, allowing tenants to come and go without passing through the main living areas of the property.
Versatile Use
Garden suites can serve various purposes, such as providing housing for family members, accommodating guests, serving as a rental property, or even as a home-based business.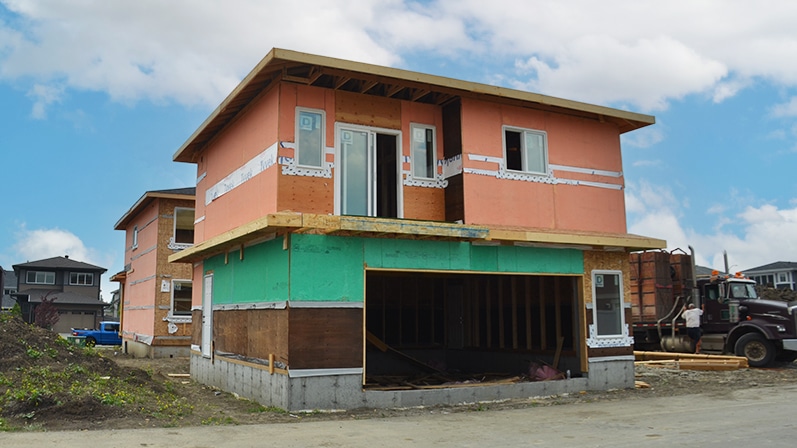 What are the Benefits of Garden Suites?
Garden suites have many benefits, both for tenants and homeowners alike.
Community Growth
Garden suites play a pivotal role in fostering community growth by providing additional housing options. As a flexible living space, they cater to a diverse range of residents, from young professionals to extended families.
Income Generation
Homeowners can leverage garden suites as a source of additional income. Renting out these suites creates an opportunity to offset mortgage costs or contribute to household expenses, making homeownership more sustainable.
Increased Property Value
The inclusion of a garden suite can enhance the overall value of the property. It adds versatility to the home, making it more appealing to potential buyers or tenants looking for unique living arrangements.
Multigenerational Living
Garden suites facilitate multigenerational living arrangements, allowing families to stay connected while maintaining individual privacy. It's an ideal solution for those who wish to have grandparents, adult children, or guests close by.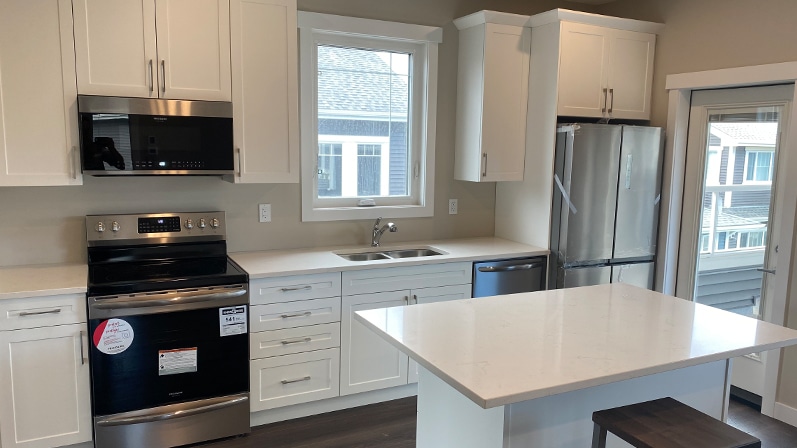 Higher Rental Value
Due to the increased desirability associated with above-ground living, landlords may be able to ask higher rental prices for garden suites compared to basement units.
Natural Light and Ventilation
Garden suites typically have more access to natural light and better ventilation compared to basement suites. Large windows and better air circulation can create a brighter and more comfortable living environment.
Enhanced Privacy
Garden suites generally provide increased privacy compared to basement suites as there are typically fewer concerns about noise and privacy issues with windows at street level and not sharing any walls or ceilings. Tenants may feel more secluded and secure in a garden setting.
Views and Scenery
Depending on the location, garden suites may offer better views and access to outdoor scenery. This can enhance the overall living experience, providing tenants with a more pleasant and visually appealing environment.
Improved Security
Garden suites may be perceived as more secure since they are elevated and closer to the main entry points of the property. This can be an important factor for both landlords and tenants.
What are the Zoning Requirements for Garden Suites in Edmonton?
Many of the laned home lots in Griesbach are zoned to allow for garden suites. If you're looking to build a garden suite with your detached garage home, be sure to check with your home builder that the chosen lot falls within the designated zones to proceed with the construction. If you want to build a legal garden suite in Edmonton you are required to meet the required width and height requirements as well as overall floorspace. Your home builder will know all the mandatory requirements for a garden suite and ensure that everything is up to code!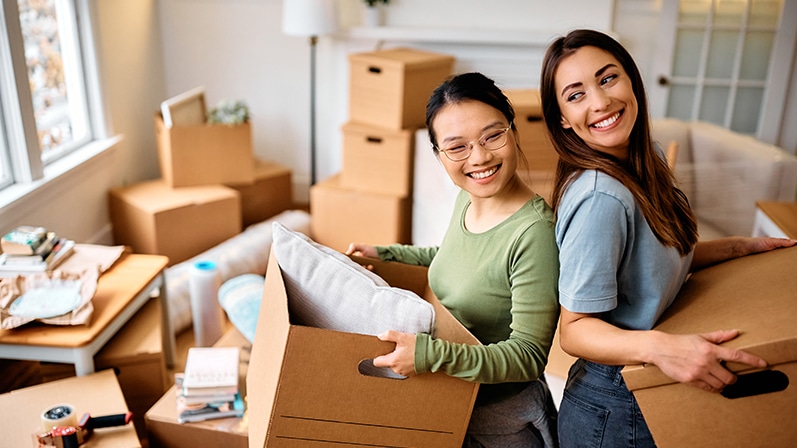 Build a Garden Suite in Griesbach
If you want to build a garden suite in Griesbach, the first step is to choose your preferred builder! Once you've made this decision, explore the available detached garage home lots in Griesbach. Once you've chosen your lot, your builder will help you design your garden suite. This phase involves outlining the layout, amenities, and overall aesthetic of the suite. With the design in place, your builder will take care of the rest, navigating through the necessary permitting stages, adhering to local building codes, and ensuring the project's compliance with zoning requirements. Our select builder group will allow you to sit back and focus on the exciting prospect of bringing your garden suite vision to life!