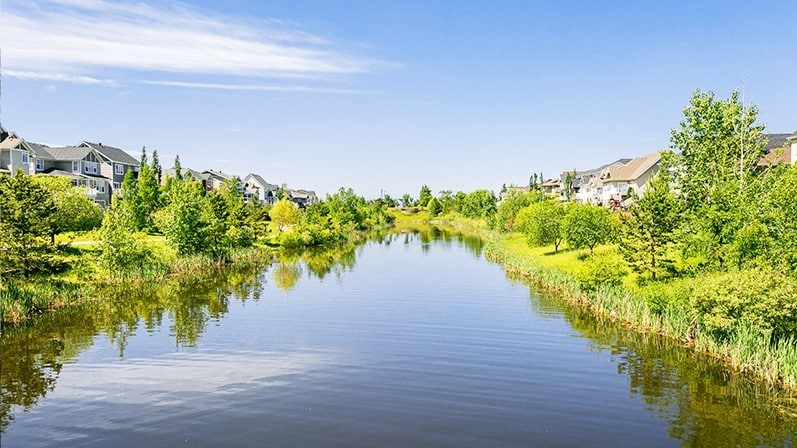 The Best Neighbourhoods in Edmonton
Edmonton is a wonderful place to live with plenty of amazing neighbourhoods to choose from. Deciding on the best neighbourhood can be tricky, and we've put together a list of amenities and perks to find the best neighbourhoods in Edmonton! Read on to find out the most important features that make up the best neighbourhoods in Edmonton, as well as where to find them!
1. Natural Amenities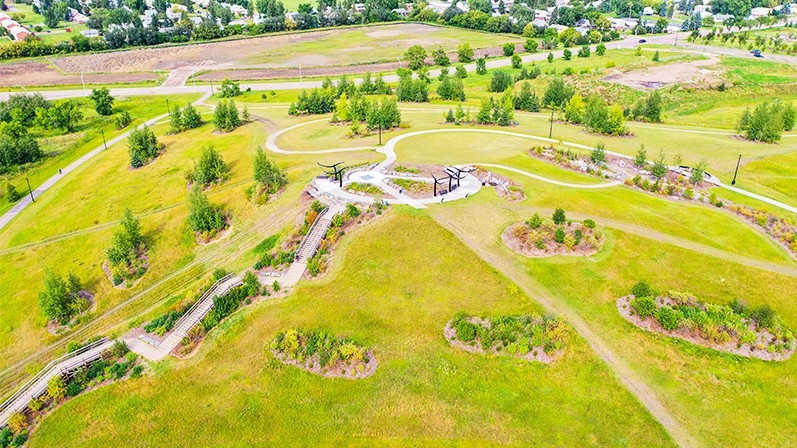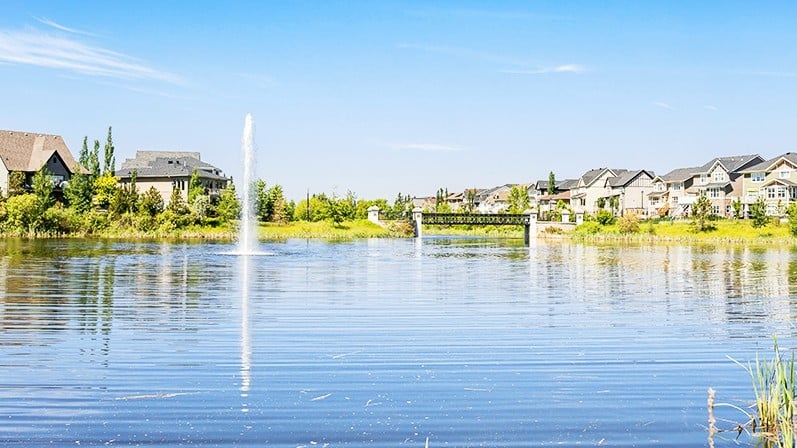 Great natural amenities are an important part of making a community great. If you're looking for the best communities in Edmonton, you'll want a neighbourhood that has plenty of access to natural amenities. Large trees, lakes, trails, and more all make for an amazing neighbourhood. Edmonton has great natural amenities like the Mill Creek Ravine and the tons of parks around the Edmonton River Valley. Neighbourhoods in these areas allow you to enjoy these amenities all year round, but it's also important to have natural spaces within your community! Griesbach has large, preserved trees throughout the community, and over 23% of the community's land is preserved for greenspace and amenity use. With large lakes, treed areas, and some fantastic walking trails, Griesbach is one of the best neighbourhoods in Edmonton for natural amenities! Griesbach is also less than 15 minutes away from enjoying the Edmonton River Valley. You can even get to downtown and the River Valley by biking through a trail that takes you from our fantastic community to the heart of the city!
2. Proximity to Schools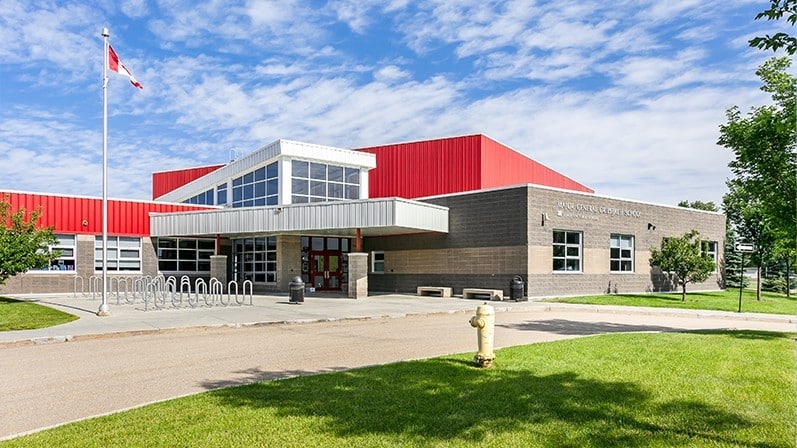 When looking for the best neighbourhood in Edmonton, you want to make sure there are plenty of schools available. Edmonton has three school boards, Edmonton Public Schools, Edmonton Catholic Schools, and Conseil Scolaire Centre Nord, Edmonton's French immersion school board. Village at Griesbach has multiple schools in the neighbourhood and surrounding areas, so no matter the age of your children or which school type they will attend, there are plenty of options for every student in Griesbach! Griesbach is also less than 30 minutes away from major post-secondary institutions, such as the University of Alberta, MacEwan University, and NAIT.
3. Great Shopping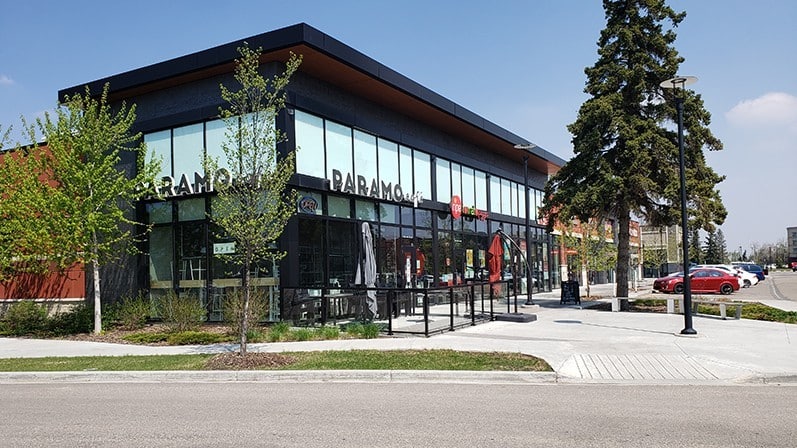 No one wants to drive for an hour just to get their basic necessities. That's why all the best neighbourhoods in Edmonton have fantastic shopping within the community or right nearby. Village at Griesbach has great shopping and restaurants within the community at the Griesbach Village Square for all your essentials, and there are multiple grocery stores just outside the community! North Town Centre is just a block away from Griesbach for all your shopping needs!
4. Fantastic Builders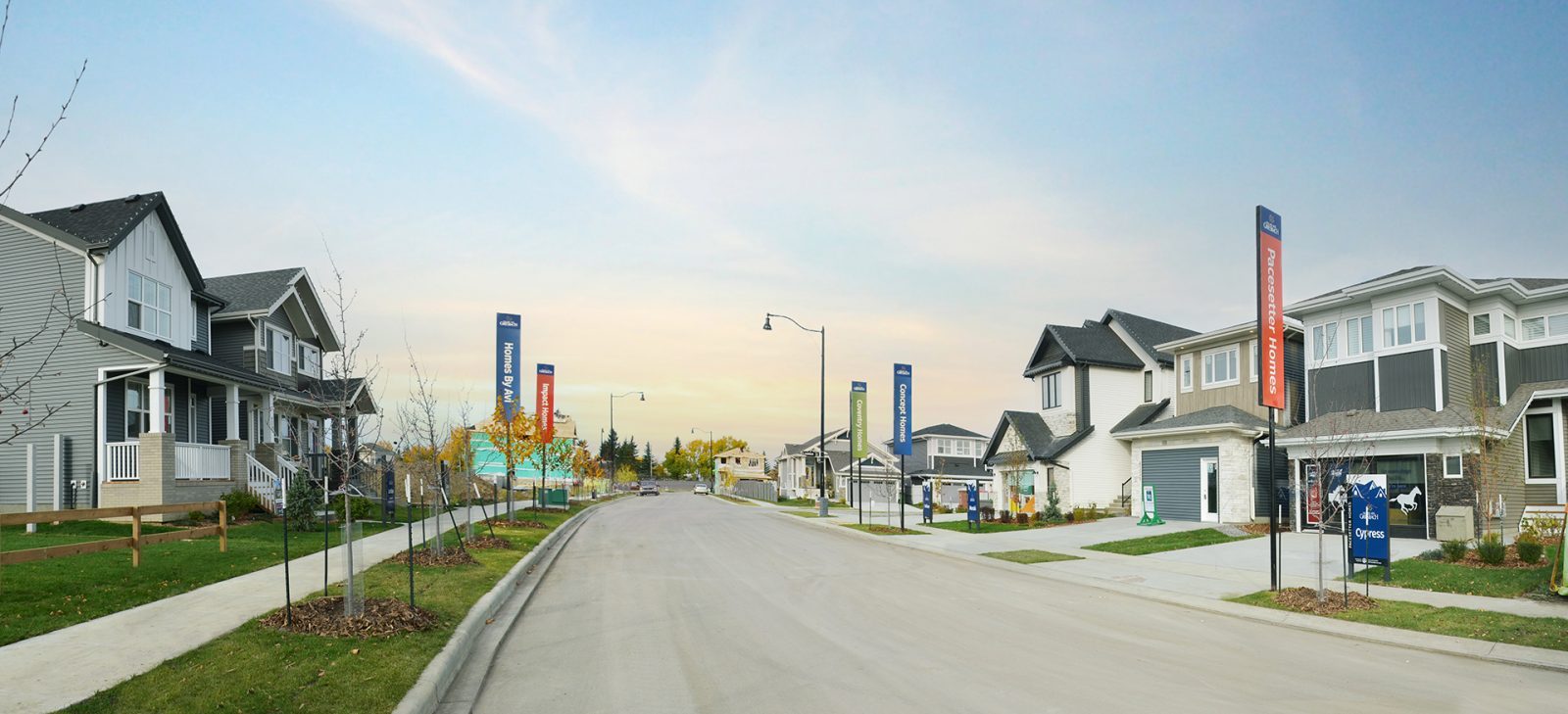 If you're building a new home in Edmonton, one of the things that will help you find the best neighbourhood is the builders! A wide variety of award winning builders will help you make the most out of your building experience. Griesbach has exactly what you need when it comes to an amazing builder group. Our select builder group are some of the best in Edmonton who have a variety of build options to personalize and customize your dream home! Griesbach's builder group includes Coventry Homes, Pacesetter Homes, Concept Homes, Impact Homes, and Homes by Avi who will help create your perfect home in the best neighbourhood! Griesbach has fashionable yet classic architectural guidelines that include some of the most beloved home styles, from prairie and craftsman to tudor and modern farmhouse. There are many home types available to ensure you find the perfect fit for your family. Choose from cozy condos and duplexes all the way to gorgeous, custom estate homes; Griesbach has single family homes in both laned home styles and attached garage styles!
5. Connection to the Rest of Edmonton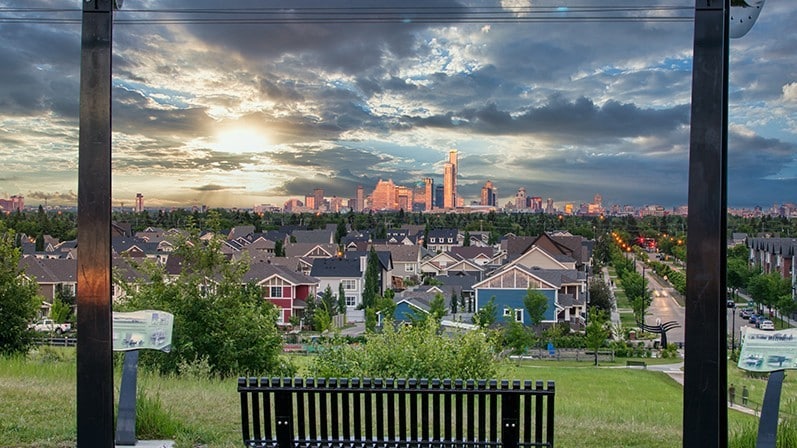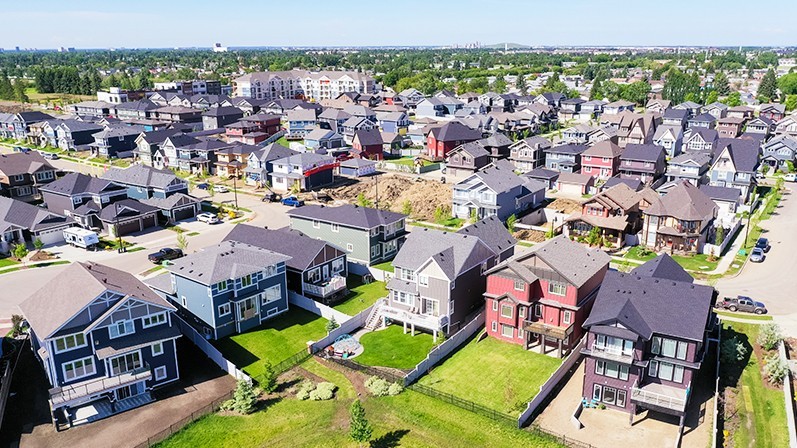 A final thing to look for when choosing the best neighbourhood in Edmonton is to find a community that is easily accessible and connected to the rest of the city. Village at Griesbach is only a twelve minute drive from downtown. The community is also quickly connected to the Anthony Henday and Yellowhead highways, making it less than half an hour from every area in Edmonton. Griesbach is easily accessible by public transportation, as well. There is a large ETS station on the corner of the community with bus routes all over the city, and in the future, Griesbach will have its very own LRT station! No matter where you work, Village at Griesbach is an amazing place to live and commute from!
It's hard to choose the best neighbourhood in Edmonton, but we believe that Village at Griesbach should be at the top of everyone's list! With amazing natural amenities, close proximity to schools, fantastic shopping, great builders, connection to Edmonton, and so much more, Village at Griesbach has everything you need to build a perfect home!