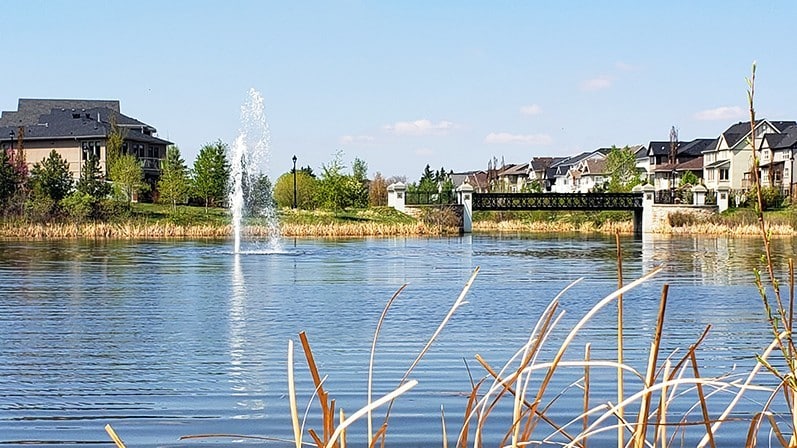 The Amenities of Village at Griesbach
Village at Griesbach has been voted one of Alberta's and Canada's best communities. As such, there are so many amazing places to visit when you come to our community! We polled our community members to find out what the best amenities and spaces in Griesbach are. 
There were so many fantastic places in Griesbach to choose from, it was difficult to narrow down! 
One of the key places in Griesbach our community members recommend are the walking trails! Throughout the community, Griesbach has over 5 kilometers of trails, allowing you to get a great workout in with beautiful views. The walking trails are all over the community, but a great place to start is at Roundel Lake. The pleasant lakeside will take you through the community!
Another great spot in Griesbach is Central Hill Park! Central Hill Park is right in the middle of the Griesbach and is a great place to spend some time relaxing, enjoying the views, and connecting with the community. From Central Hill Park, you can visit the stairs to the city skyline! These stairs were voted one of Griesbach's top locations for being a great place to workout and for the spectacular view at the top!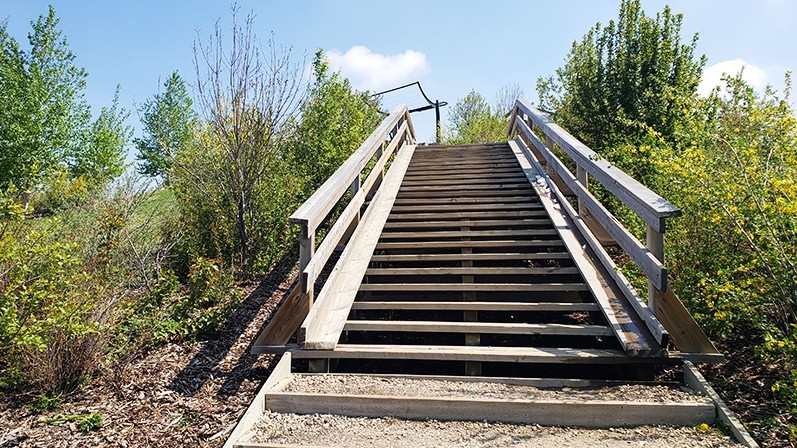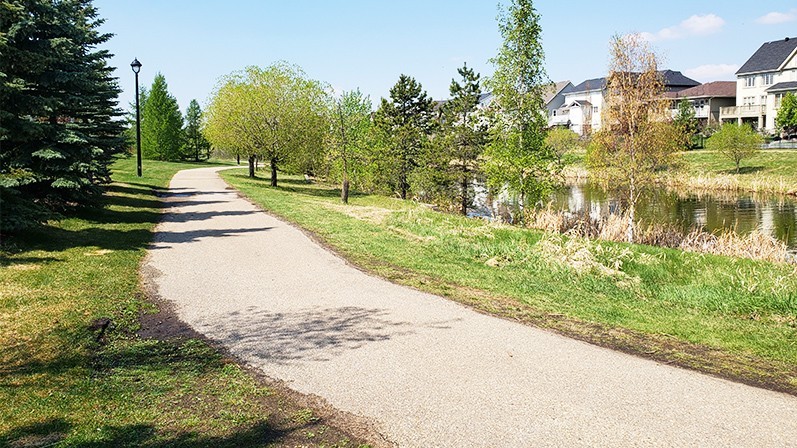 Another amazing view point in Griesbach is Bedford Basin. Bedford Basin is a tribute to the Royal Canadian Navy; it shows appreciation for the Edmonton Navy Base, HMCS Nonsuch, as well as the important Navy work done in Edmonton. Bedford Basin is a beautiful lookout point you should definitely check out!
Patricia Lake was incredibly popular with our community members, Bailey Bridge that crosses the lake and our fountain were two favourite locations from the community! The Bailey Bridge is an ode to the Bailey Bridges that were used by Allied Forces in WWII, and is a fantastic spot in Griesbach to spend some time over the water. Our fountain is a lovely water feature, and it's wonderful to sit on the ample park seating and watch the water bubble!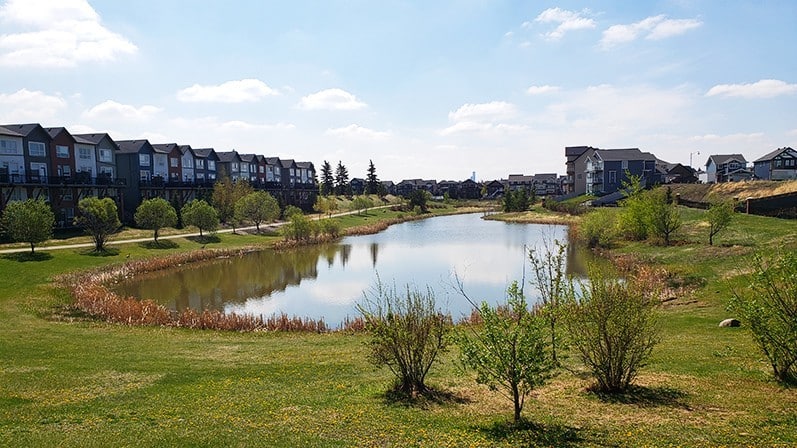 Finally, if you're in need of a pick-me-up in our community, Griesbach members voted for Paramo Cafe as one of the best places to visit! This locally owned coffee shop sits in Griesbach's commercial area in the southeast corner. You can find perfectly brewed coffee and teas as well as delicious baked goods!
Interested in visiting these amazing places? Download our map to find your way in the Village at Griesbach. Download the map and take a tour of what our locals deemed the best places in the community!
Griesbach has even more to offer! With over 23% of the community's land being dedicated to amenity space, you're sure to find your new favourite spot. Follow us on Facebook, Instagram, or Twitter to hear about even more amazing places to visit!