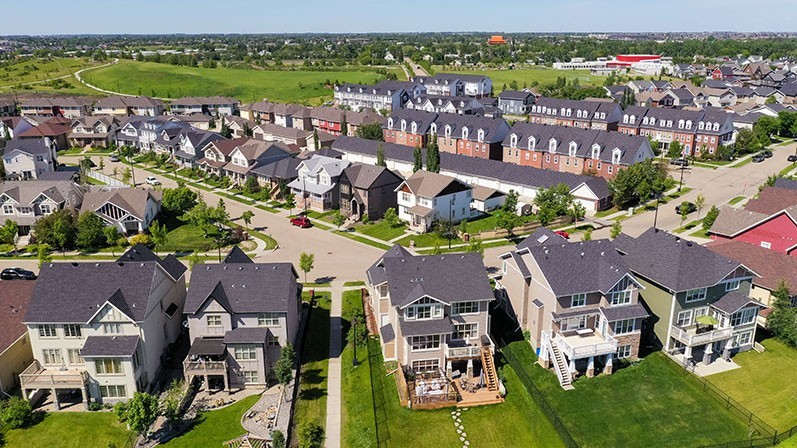 Quick Possession Homes in Griesbach
There are many advantages to a brand new home, you get to enjoy a house that is just yours and has been personalized to suit your needs exactly. The only downside is that if you're not prepared to wait six to eight months for a new home, custom builds might not always work. There is another option though! Quick Possession homes, also known as homes under construction or spec homes, can allow you the option of a brand new home build, without as much of a wait time!
Quick Possession homes can come in a number of stages. Sometimes they are fully finished with everything in perfect condition for you to move in to. Other times you'll find homes that are still under construction where the walls and finishes might not be complete, but there's only a couple weeks until completion. Homes that are not fully finished may give you the option to still choose some personalizations for your home, such as wall colour, light fixtures, and decorative finishes. This all really depends on your builder and the state of the Quick Possession, so be sure to ask your preferred builder if they have Quick Possession Homes, and what your options are!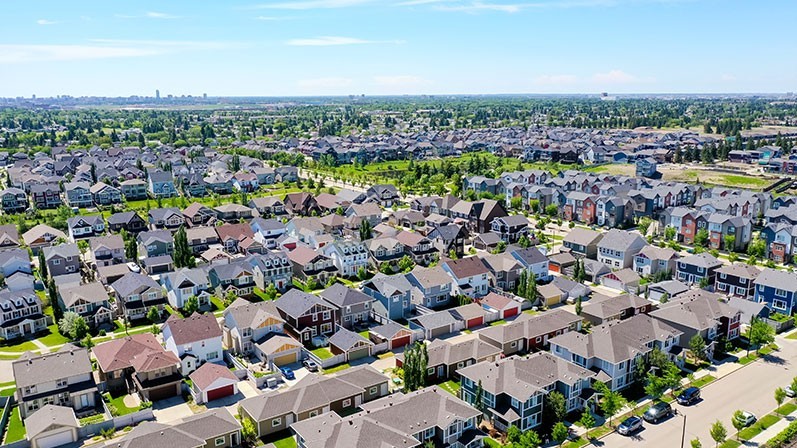 There are plenty of advantages to a Quick Possession home. Here are just a few to think of when you're considering your next home!
1. Move In as Fast as a Resale Home
If you're looking for a move-in ready home where as soon as you sign on the dotted line you can pack your things, Quick Possessions are a fantastic option! It can be difficult to perfectly time the moving out of your old home when your new build is ready (since construction can have unforeseen changes and delays) but a Quick Possession home lets you move on your schedule and is a lot easier to plan for!
2. Less Stress
There are a lot of decisions to make when you plan your new home build. Things like floorplan options, exterior choices, and lot can be overwhelming. When it comes to Quick Possessions, all that has already been done by the builder. The builder will choose their most popular options that have the best feedback, so you can rest assured that you're getting a fantastic home!
3. The Cost and Budget is Already Posted
Sometimes when you're building a new home, it can be difficult to know how much the home is going to cost until all the choices have been made. This means that after all is said and done, you might need to go back and change your choices to fit inside your budget. With Quick Possessions, this isn't a problem. The cost of the home is already listed with the asking price, so you don't need to worry about whether or not this particular model will fit within your budget, it's already listed! Plus, due to the fact that the builders are using their most popular, tried and true options, there is often a lower cost to the consumer for buying a Quick Possession versus building your home from scratch.
4. Visualizing Décor is Easier
It can be tricky to pick the right couch, paintings, and other décor when you're looking at an empty lot and a floor plan layout. With Quick Possessions, you can see the house in its entirety before you buy. This makes decorative choices and the personalizations that will make this house a home, much easier to visualize and plan for.
There are some amazing Quick Possession homes available in Village at Griesbach! Here are two fantastic options available from Pacesetter Homes and Coventry Homes! If you'd like to see more Quick Possessions from these builders or within Griesbach, find your preferred builder in the community and ask them about Quick Possession options!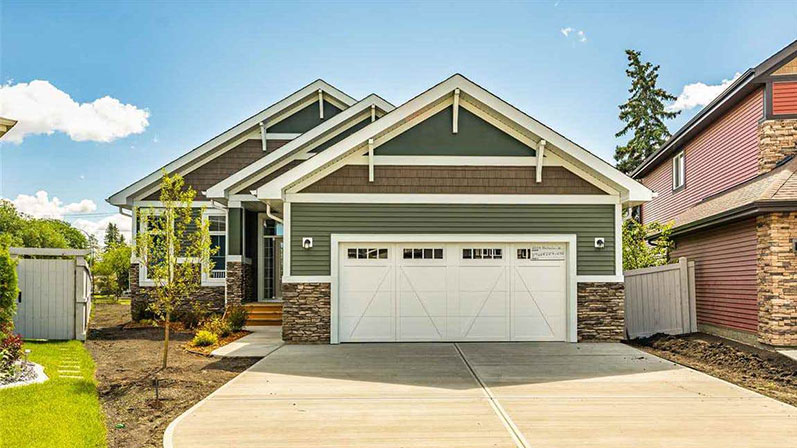 Pacesetter Homes
Home Model: Oxford
Style: Bungalow
Size: 1900 sq. ft.
Bedrooms: 4
Bathrooms: 3
Asking Price: $748,999 (exclusive offer!)
Our stunning 'Oxford' bungalow is complete and ready for a family to move in.
This home is situated on a nice large pie lot on Rochester Avenue.
It has 2 bedrooms and 2 bathrooms on the main floor, along with a main floor office and laundry. Fully developed basement with an additional 2 bedrooms, bathroom, laundry room and family room. There is also a separate side entrance for a future legal suite option.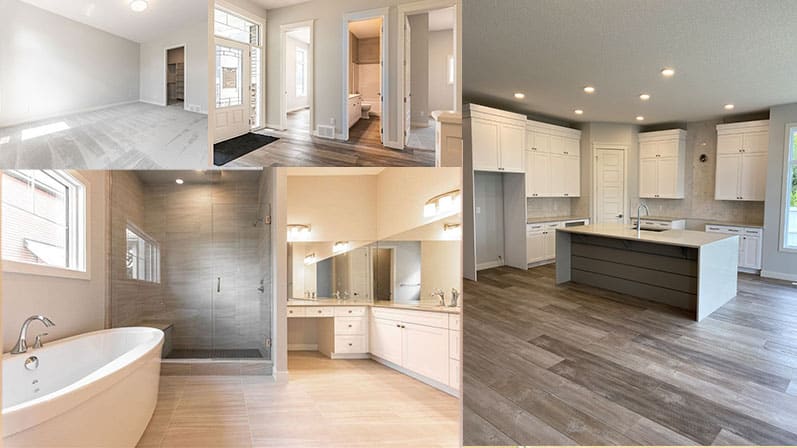 Other features of this home include:
10 ft main floor ceilings
9 ft basement ceilings
Fully landscaped and fenced
Painted White Cabinets
SS Chimney Hood Fan
Quartz countertops throughout
Upgrade Luxury Vinyl Plank on main floor
Upgraded Ceramic Tile
Upgraded Carpet
Euro closet organizer in Master Walk In Closet
Silgranit undermount kitchen sink
Fully tiled ensuite shower with bench
'Otto' Smart Home Automation Package.
Contact Tracy Dyck at 587-520-1853 or email her at tdyck@yourpacesetter.com to book a viewing of this gorgeous home!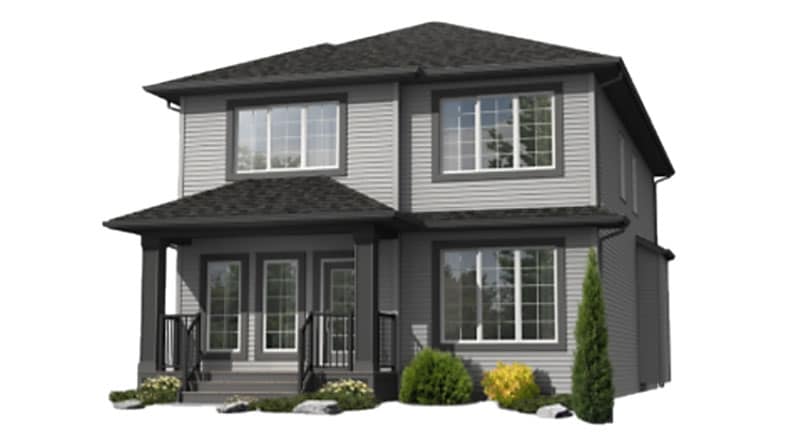 Coventry Homes
Home Model: Sirius
Style: Laned Home
Size: 2548 sq. ft.
Bedrooms: 4
Bathrooms: 3
Asking Price: $658,400
The Sirius model is a single family home with a rear detached 24'x24' double car garage. This model is 2548 sq. ft. with 4 bedrooms, 3 of which can be found on the second floor and 1 on the main floor, as well as 2 bathrooms on the second floor and 1 full bath on the main floor. This gorgeous home includes upgrades such as 9' main floor ceilings, and stainless steel kitchen appliances including a glass canopy hood fan. It also includes 42" upper cabinets with filler panel, soft close cabinet doors and drawers, and iron spindle railings. Finishes include ¾ quartz countertops throughout, luxury vinyl plank on the main floor, carpet on the second floor, and ceramic tile in the bathrooms. This gorgeous and nearly perfect house will be move-in ready this summer and will stun you with its modern and dazzling interior finishes.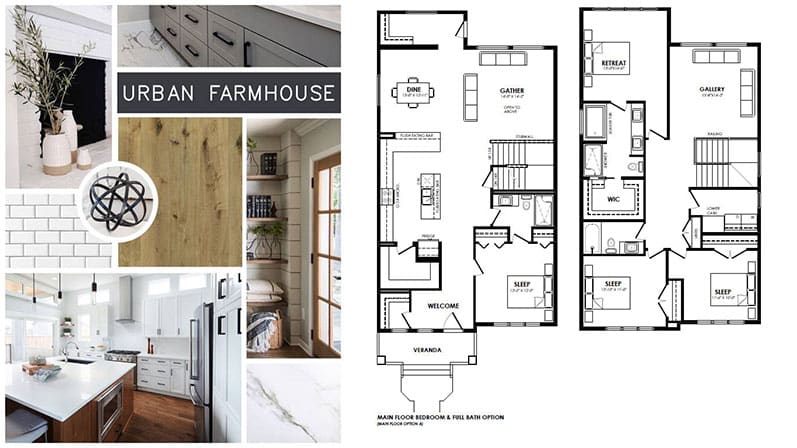 Contact Christian Rose at Coventry Homes at 780-909-4337 or email him at Christian.rose@coventry-homes.com to learn more or book a viewing!