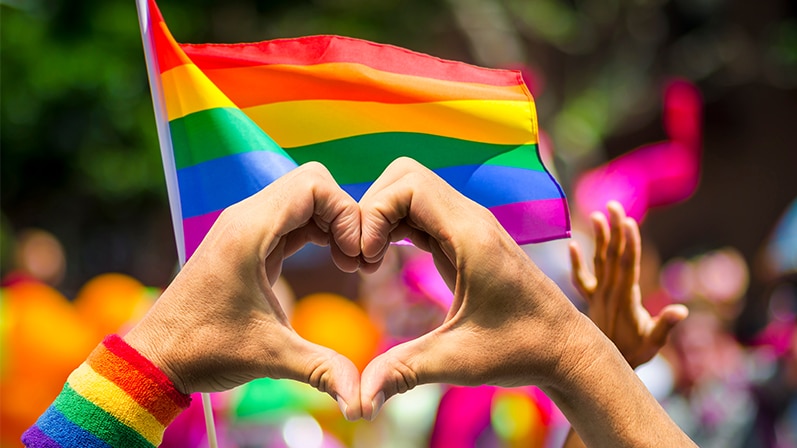 Pride in Griesbach
Pride month has arrived, so it's time to talk about all the ways you can celebrate Pride here in Griesbach! Whether you're a member of the LGBTQIA2S+ community looking for celebratory events and ways to connect with other members of the community, or you're an ally looking to show your support, here are a few ways to do so!
What is Pride Month?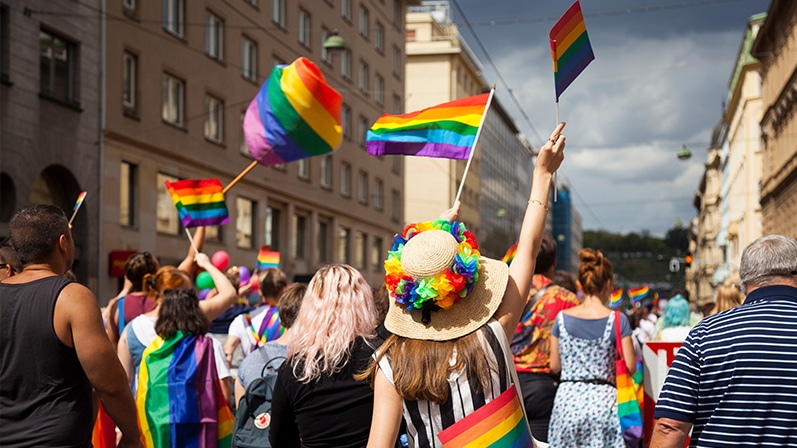 In Canada, Pride Month takes place in the month of June that is dedicated to the celebration of LGBTQIA2S+ pride. Pride Month began as a commemoration of the anniversary of the Stonewall Inn Riots. The Stonewall Inn Riots were a peaceful march over 50 years ago where members of the community could walk with no dress restrictions or rules, taking pride in being unapologetically true to oneself and expressing their sexuality and who they were freely – without needing to hide. Pride Month has evolved to include all members of the LGBTQIA2S+ community.
What Does LGBTQIA2S+ Stand For?
L – Lesbian, referring to women who are attracted to women, including cis and transgender women.
G – Gay, referring to men who are attracted to men, including cis and transgender men.
B – Bisexual, predominantly referring to an identity of folks who are attracted to more than one gender, bisexual does not always mean attracted to both men and women, but some bisexual folks are attracted to only men and women.
T – Transgender, referring to folks who have a gender alignment that is different from the sex they were assigned at birth. Trasngender folks can have any sexual orientation.
Q – Queer/Questioning, referring to folks who identify with 'not straight'. They may be figuring out their sexuality and identity, or simply not wanting to put a label on it. Being queer is intentionally non-specific.
I – Intersex, referring to people who are born with a variety of sex characteristics that are outside the binary system of male and female sexual identification.
A – Asexual, referring to people who are not sexually attracted to people of any gender.
2S – Two-Spirit, referring to the Indigenous understanding of the complexity of cultural, spiritual, sexual, and gender identity.
+ – An indication that this list is not complete, and to affirm that all who are a part of the community are included. 
Where Can You Celebrate Pride?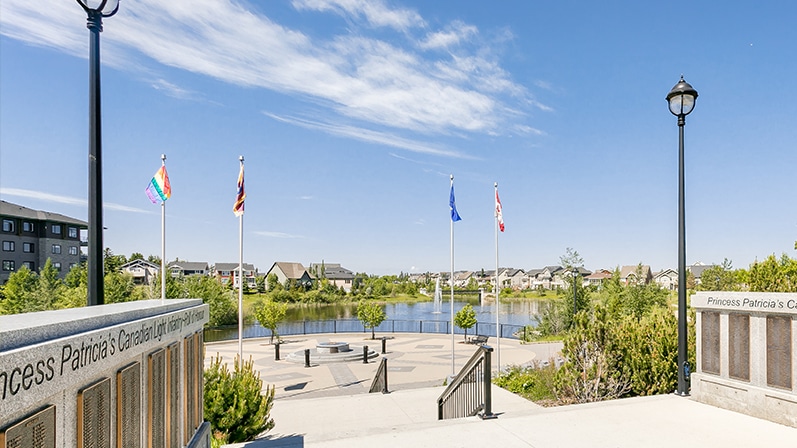 There are plenty of fantastic Pride events in Edmonton this year! Griesbach is only a 12 minute drive to downtown, so if you're coming from our community you can make most events in no time!
On Saturday, June 17th you can check out the Edmonton Drag Festival at the McKinney Riverfront Park. The cost for the Drag Festival is $32 per person, so if you're looking for a more affordable option that day you can also check out Glow with Pride, an after-dark event with music, body painters, and lots of glow sticks! On June 24th you can visit the Pride Corner on Whyte, where you can enjoy dancing, music, education, and love with a peaceful protest against discrimination. June 24th is a Pride Month Finale Party with plenty of live music and fun!
There are tons of other events both big and small within Edmonton to celebrate Pride Month! In August, Edmonton is also hosting Pride Fest where you can join in on the festivities! Celebrating Pride is all about celebrating the strength and courage it takes to be authentically yourself and how inclusion and acceptance make our world a better place! However you celebrate Pride, we hope you do so with kindness and compassion!
How to Be an Ally During Pride
There are many ways to be an ally during Pride, and the most important step is to remember to be humble. Being a good ally means stepping back and letting those in the LGBTQIA2S+ community shine. Whether you do so explicitly or in a subtle fashion, it's important to let people in the LGBTQIA2S+ community know you're an ally who supports them and accepts them for who they are. Being a good listener, open-minded, and willing to act inclusively are incredibly important for being a good ally.
A second way to be a good ally is to stand up against prejudiced jokes or comments. stop your coworkers, friends, and family from speaking in a way that makes it unsafe for members of the LGBTQIA2S+ community. This also includes using someone's preferred pronouns, refusing to deadname trans folks, and ensuring that your advocating for kindness and inclusivity. A third way to be a good ally is to educate yourself on LGBTQIA2S+ history, the origins of Pride, inclusive and current LGBTQIA2S+ terminology, and any misconceptions. Education is the first step to creating kinder, more inclusive spaces! In the end, the best way to be a good ally during Pride (and every other month of the year) is to act with compassion, inclusivity, kindness, and love!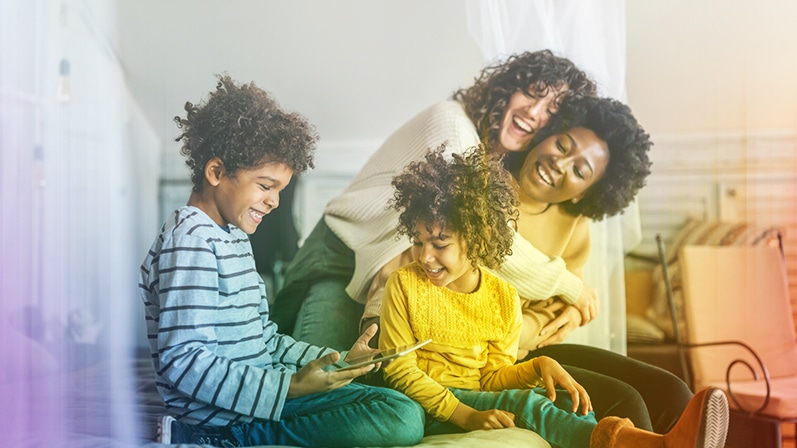 Village at Griesbach Celebrates Pride
Village at Griesbach is a community who celebrates connection and openness for all people, regardless of ethnicity, sexual orientation, gender identity or expression, age, disability, religion, or any other factor. Griesbach is a community for anyone and everyone, and we do not tolerate discrimination of any kind. We're happy to celebrate Pride Month this year, and we will continue to keep Griesbach a safe space for all members of the LGBTQIA2S+ community! If you're celebrating Pride in Griesbach this year, we'd love to hear from you! Please tag us on Instagram at @villageatgriesbach!