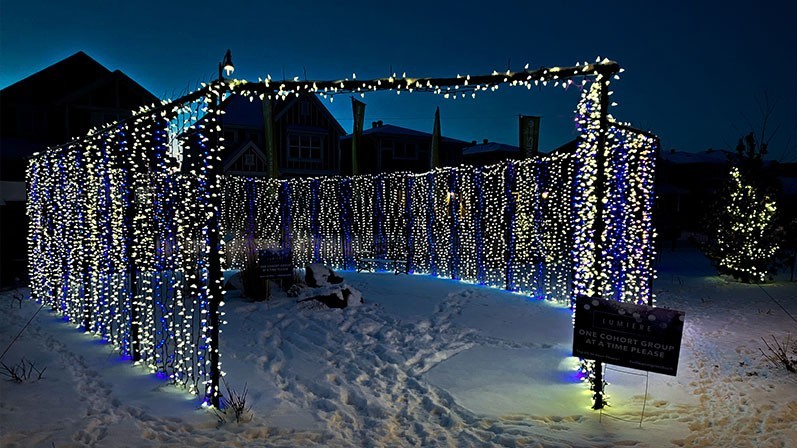 Lumiere Winners Unveiled
After an amazing month of participating in scavenger hunts, visiting the light display, and touring our gorgeous show homes, Lumiere has come to an end. We had some amazing prizes available in our show home draw! Each of our fantastic builders on Johnnie Caine Way offered the chance to enter the draw when you went to visit them.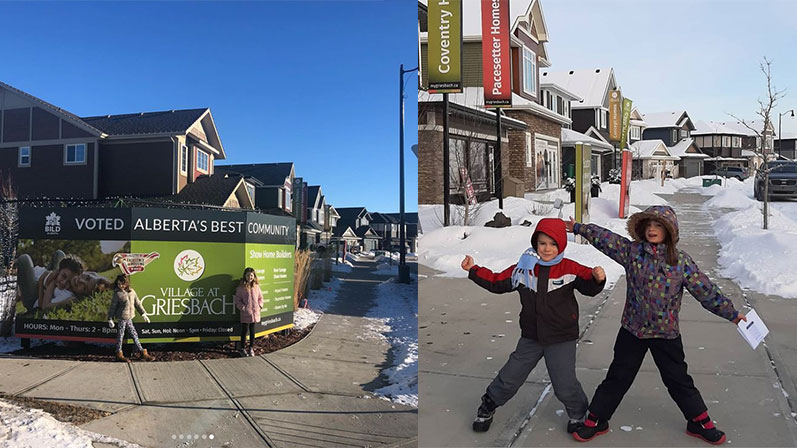 Coventry Homes, Pacesetter Homes, Homes by Avi, and Concept Homes are four of our builders that have gorgeous show homes to tour on Johnnie Caine Way. Scavenger Hunters who toured the show homes took some fantastic photos!
Lumiere's draw prize had five amazing prizes. The Grand Prize was an amazing trip for two to the Kananaskis Nordic Spa, gas and road snacks included! Jaime E won this fantastic prize, and she's really excited to be able to take this wonderful trip! The Kananaskis Nordic Spa is an Alberta gem, and definitely a fantastic place to travel in-province!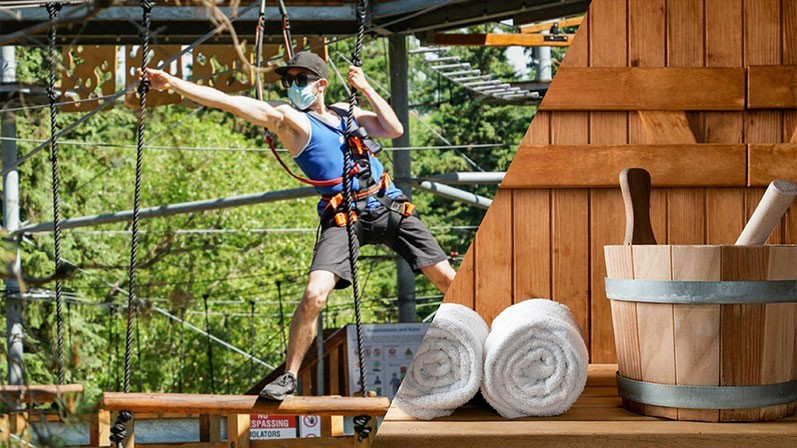 Jaime E also participated in and completed the Lumiere Scavenger Hunt that led to a tour of Village at Griesbach's top sites!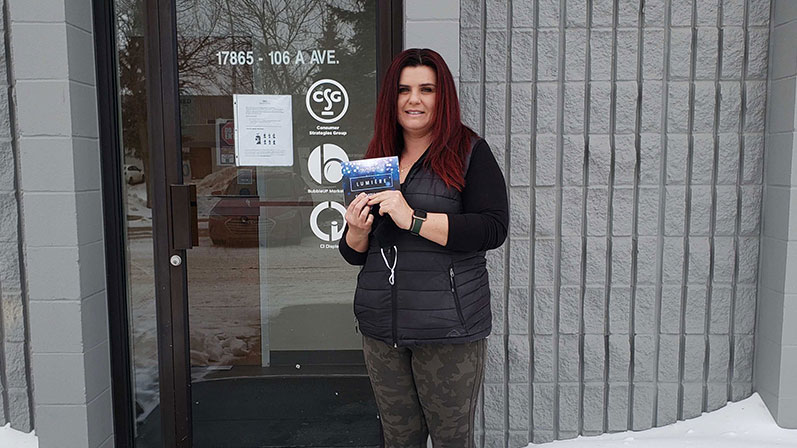 Along with the grand prize, the draw had four additional secondary prizes! The first was a spa package from the Ahava Spa. Hailey D. won the Head to Toe package from Ahava, which includes a facial, mud wrap, massage, pedicure, and catered lunch! Ahava Spa in Downtown Edmonton is a lovely location, and it's less than 20 minutes from Griesbach!

Another prize was the Edmonton Attractions Pass package, won by Aukje V.! The Edmonton Attractions Pass lets you customize your adventures, and allows for entry to a wide variety of attractions all over Edmonton, it's a great way to fully experience such a fantastic city!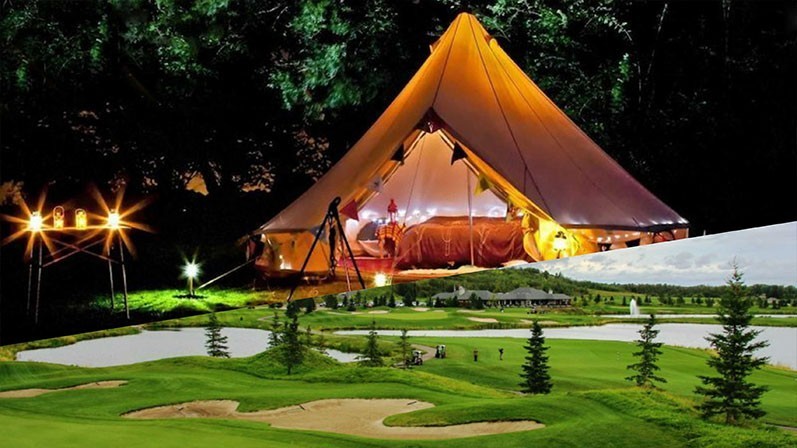 Brody S. won the golf package, a gift card for The Quarry golf course! The Quarry is a well manicured and fun golf course right in the Edmonton area. Playing a round of golf is a great way to get outside and have some fun while staying in the city.
The final draw prize was a Glamping package from Urban River Adventures! Kevin L. won this super cool experience. Urban River Adventures offers the chance to have a camping get away, right in the middle of Edmonton on a secluded island on the North Saskatchewan River! Their glamping package includes a boat ride to the camping site with an awe-inspiring tent suite. What a fantastic Edmonton adventure!
Although Lumiere has come to an end, there's still so many fun things to see in Village at Griesbach! You can visit the lovely show homes in our community, as well as visit the monuments and parks. The scavenger hunt took participants to Paramo Café in the Griesbach Community Square, Bedford Basin, Major General Griesbach Elementary School, Ad Astra, and the Lumiere Light Display. Be sure to visit our community to see all the wonderful things it has to offer!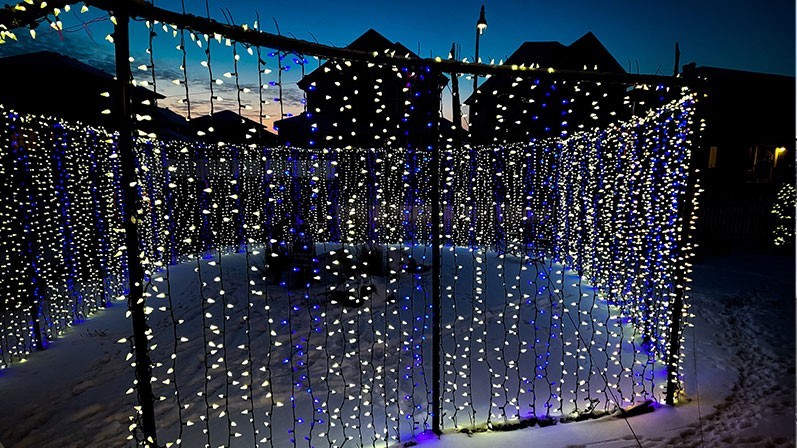 If you didn't have a chance to tour the show homes during the draw, you can still visit to see these amazing dream homes! Village at Griesbach's show home parade is moving this coming Spring, so be sure to visit the current parade on Johnnie Caine Way before the builders sell their current show homes!