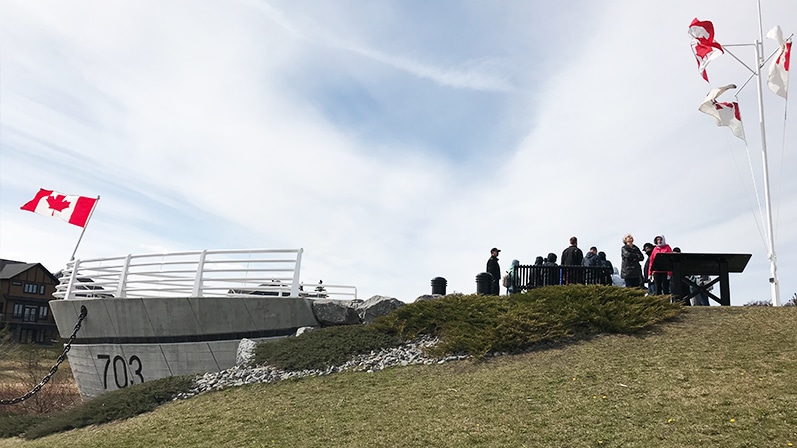 Jane's Walk in Griesbach
Village at Griesbach is hosting a Jane's Walk event in Griesbach this year! Jane's Walk is an important annual event that takes place in May. It honours the legacy of Jane Jacobs, a journalist, theorist, and activist who influenced many studies on urbanism. Village at Griesbach is a proud supporter of Jane's Walk, and you can participate in a Jane's Walk tour this May!
Who Was Jane Jacobs?
Jane Jacobs was a Canadian-American author and urban theorist. She was born and raised in Scranton, Pennsylvania. When she was 19 she moved to New York City where she immediately fell in love with Greenwich Village and how the neighbourhood deviated from a grid structure. She worked as a writer and editor in New York, advocating for equal pay for women and the benefits of reducing over-development in cities. In the 50s and 60s she spent time advocating for the preservation of Greenwich Village and Washington Square Park for the benefit of the community members. Later, she moved to Toronto where she continued to advocate for community preservation and the benefit of viewing communities and cities as living beings and ecosystems. She advocated for mixed-use development of spaces and the mindful development of cities. Her influence in urban planning and development continues to change the way developers and cities make decisions to this day.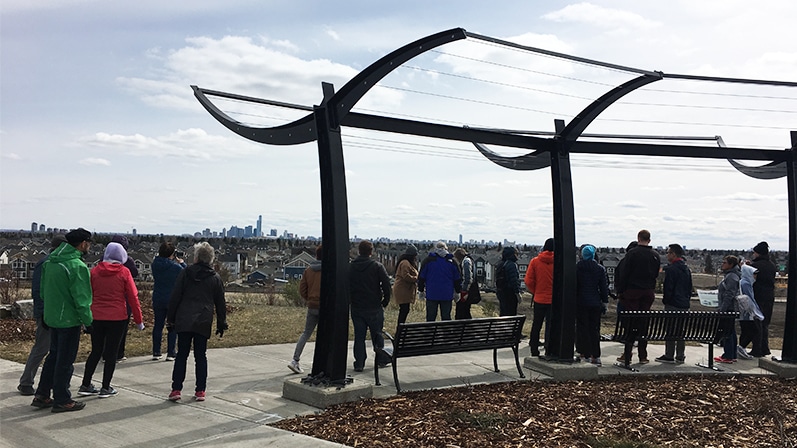 What is Jane's Walk?
Jane's Walks are community-led urban walks meant to inspire conversations about walking through cities and communities. These walks were developed in 2007 by friends of Jane Jacobs after her passing as a way to honour her legacy in the urban planning space. Jane's Walks are meant to help community members connect with one another, discover unknown aspects of their neighbourhood and community, as well as simply talk about the benefits of walking through a neighbourhood that belongs to them.
Jane's Walks can be run by anyone who has an interest in community walking tours. While a Jane's Walk can occur anytime of year, the Global Festival Weekend is the first weekend of May, as it's close to Jane's birthday on May 4th. The primary principle of a Jane's Walk is that these walking tours are volunteer-led and completely free of charge for participants! Jane's Walks are meant to be incredibly inclusive, and anyone who has an interest in urban planning for walkable neighbourhoods is welcome to join.
On a Jane's Walk, it's important that the leaders bring insight to interesting elements about the community and strike up conversations about the benefits of walking as a way to spend time performing daily tasks and activities, get some exercise, and bond with fellow community members. At its core, a Jane's Walk is meant to unite community members as they find joy in walking together. If you're interested in participating in a Jane's Walk this year, or even starting your own, you can learn more on Jane's Walk YEG!
Benefits of Walking
Jane Jacobs advocated for the importance of walking, as well as the need for walkable cities. There are plenty of benefits to walking, here are a few of our favourites!
1. Walking is a Great, Low-Impact Exercise
Walking is incredibly healthy. Not only does it safely get your heartrate up, but walking is the best exercise you can do that is safe for your joints and muscles. Walking allows us to get plenty of exercise that is important for cardiovascular health, bone strength, and endurance!
2. Spending Time Outside is Good For Mental Health
Walking outdoors allows us to get Vitamin D from the sun. Direct exposure to sunlight can help increase serotonin levels which can greatly impact our mood. Walking and spending time in nature is a fantastic way to give our bodies what they need physically and mentally!
3. Get to Know Your Neighbours
Walking outdoors allows you to interact more with your surroundings, and this includes getting to know fellow community members! Going for walks ensures you meet more people, have friendly conversations, and grow as a tight knit community.
4. Help the Environment
Walking to the store for your daily necessities is a great way to lower your carbon footprint. Not only does it mean you're reducing the amount of time you spend driving or idling in parking lots, but it can also help us reduce the amount of food waste we produce by buying less and only going to the store when necessary.
5. Our Pets Love It
If you have a dog (or any other pet who loves to get some exercise) going for walks is the best gift you can give them! Dogs and other animals who go on regular walks life longer, healthier, and happier lives!
6. It Can Help Us Live Longer
Regular walking is a proven way to prolong our lifespan and keep us healthier for longer as well. Walking can help reduce high blood pressure and a person's resting heart rate, allowing a person to live longer with a reduced risk of heart attack or chronic diseases.
Griesbach's Jane's Walk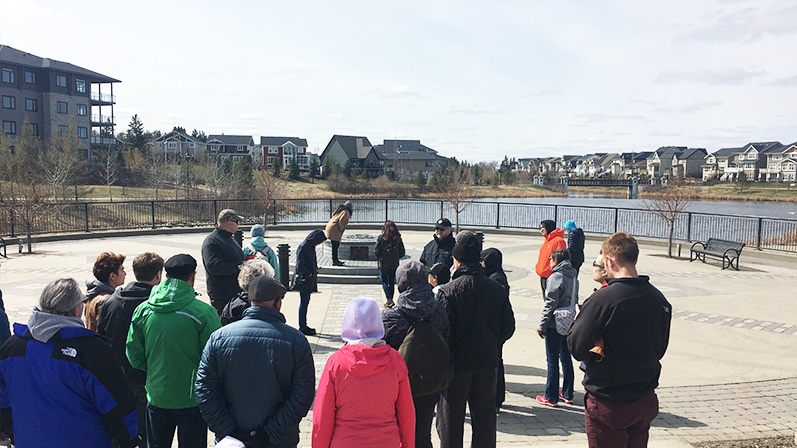 We're hosting a Jane's Walk this year! Join us at the corner of Naden Landing and Sir Arthur Currie Way on May 6th at 11:30am. We're going to tour Maple Leaf Pond and point out some of the key features of Griesbach's newest amenity! Maple Leaf Pond is an all-season amenity with fantastic features for the summer, such as outdoor exercise equipment and walking trails, and the winter, such as an outdoor skating rink, firepit, and more!
Village at Griesbach is a master planned community that was designed to put the safety and comfort of people above that of motor vehicles. The community is incredibly walkable with over 5km of walking trails throughout, a variety of monuments and parks, plus several commercial spaces. We believe that Griesbach is a fantastic place for a Jane's Walk and embodies many of the urban planning concepts Jane Jacobs advocated for!
If you would like to strike up meaningful conversations about walkable neighbourhoods and the importance of walking in community, sign up to join us May 6th!