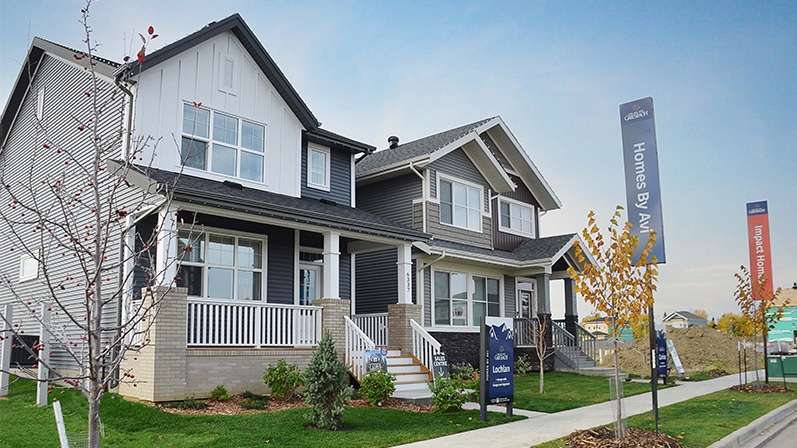 How to Build a Home in Griesbach
Village at Griesbach is a wonderful new community conveniently located in North East Edmonton.  Knowing the steps on how to build a home can be difficult if you've never purchased a new home in a new construction community before, but we're here to help! If you want to build a home in Griesbach but don't know where to start, follow our simple new home checklist! 
Steps to Building a Home in Griesbach
1. Visit the Show Homes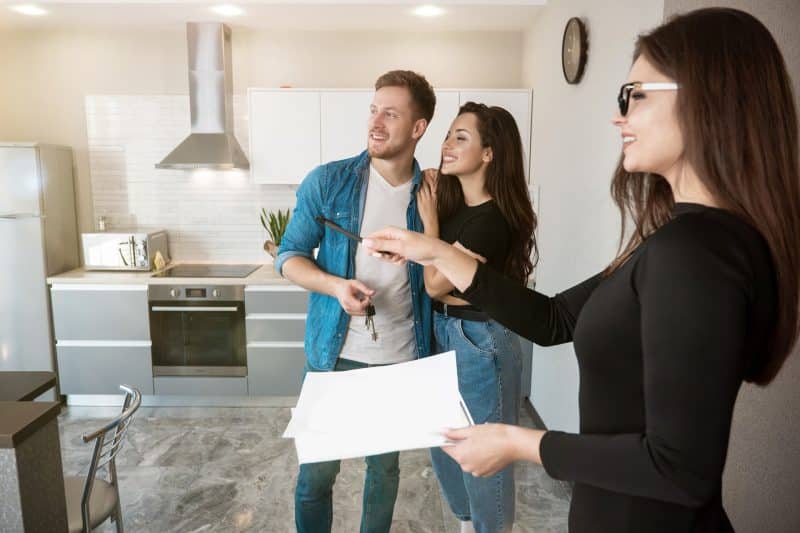 When you're looking to build a new home in Griesbach, your first step should be to take a tour of our fantastic show home parade! Our builders have an inspiring variety of show homes to admire, and visiting a show home is a great way to see home trends and find inspiration for your new home.
2. Choose Your Builder
The first step in building a home in Griesbach is to choose your preferred builder. Griesbach has a select builder group within the community. You can build a home with Coventry Homes, Impact Homes, Homes by Avi, or Concept Homes! Each builder offers a unique style and experience. Whoever you choose, you're guaranteed a gorgeous home in Griesbach! It's a good idea to visit the builder websites and social media as well as the show homes to ensure you get a full picture of the builder's offerings and style.
3. Choose a Lot
Once you've chosen your builder it's time to pick a lot! You can go over all the available options with your builder to find the best spot for your brand new home. You can check out all the available homesite options on the community lot map page. There are several lots in our current stage on Carr Road and Naden Landing! These streets are a great location as they will be a short walking distance from Griesbach's newest commercial area! Naden and Carr are allocated to beautiful detached garage homes, offering a picturesque streetscape.
Do you need to move in sooner? Several builders in Griesbach also have a variety of beautifully designed spec homes! These homes may be partially finished and offer some personalization options, or they could be completely ready for you to move in!
4. Choose Your Design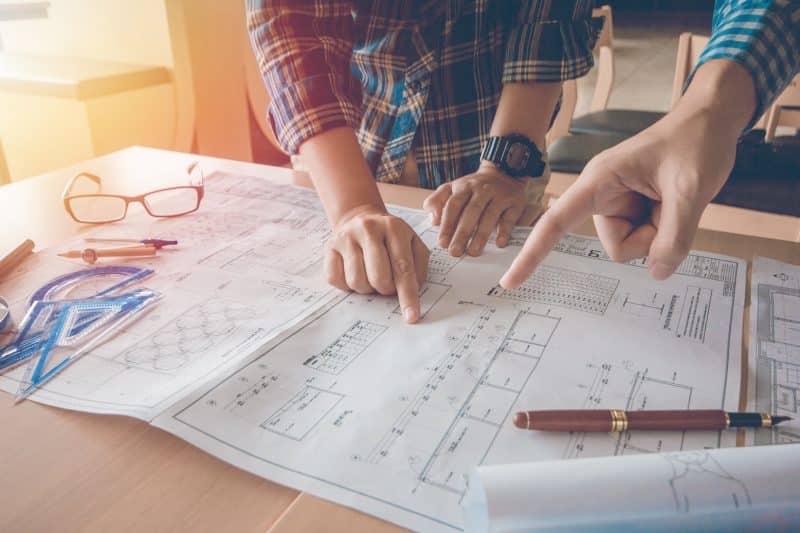 Once you've picked your lot, you can start designing your home! First, you'll need to choose your exterior elevation. Builders have a variety of options to choose from that will both suit your needs and meet the community's architectural guidelines. You can pick the colours and materials that will make your home match your vision!
Your builder will have a set floorplan that matches the home you decide to build, but that doesn't mean there isn't room to personalize! You can work with your builder to ensure the layout of your home's interior perfectly suits your needs – whether that's adding in an extra bedroom or a second office, finishing the basement, adding in a spice kitchen, upgrading your ensuite, or anything else your heart desires! Your builder will be able to work with you to personalize your floorplan to fit your family!
5. Design Your Garage
Detached garage homes have a tremendous number of options when it comes to picking your garage. You can personalize your garage's size, door height, storage availability, and more. Plus, Village at Griesbach has many lots zoned for a garage suite. Building a fully separate income suite on top of your garage gives you passive income, who wouldn't want that?
6. Choose Your Landscaping
Village at Griesbach has One & Done pricing, meaning your landscaping costs are built into the overall price of your home! There are minimum architectural requirements for landscaping, but you can also choose to personalize your front and back yards to ensure that they will fit your vision – as well as look absolutely stunning in the spring and summer!
7. Design Your Interior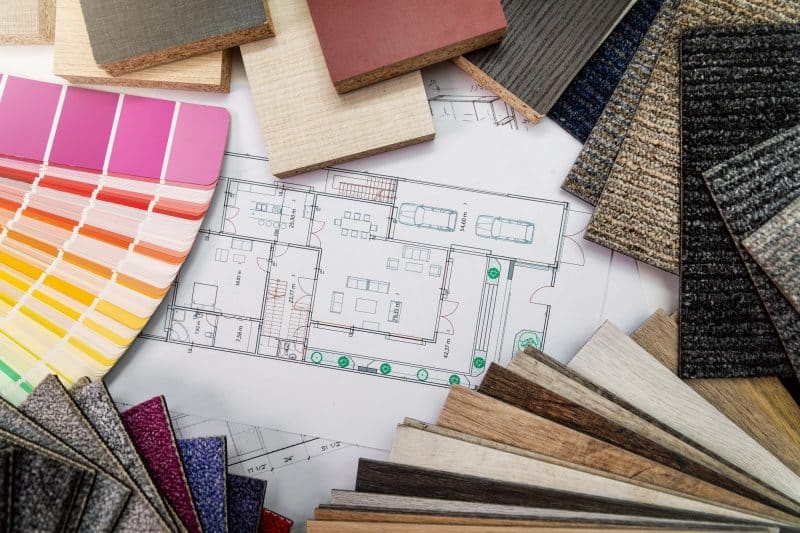 One of the best things about a new construction home is getting to choose every element of your home. Your builder may have a design centre where you can choose your flooring, countertops, cabinets, wall colours, finishings, and everything else to make your house a home! There's no need to be intimidated by the design centre though, as your builder will have a professional interior designer on hand to help every step of the way.
8. Follow Along with Your Builder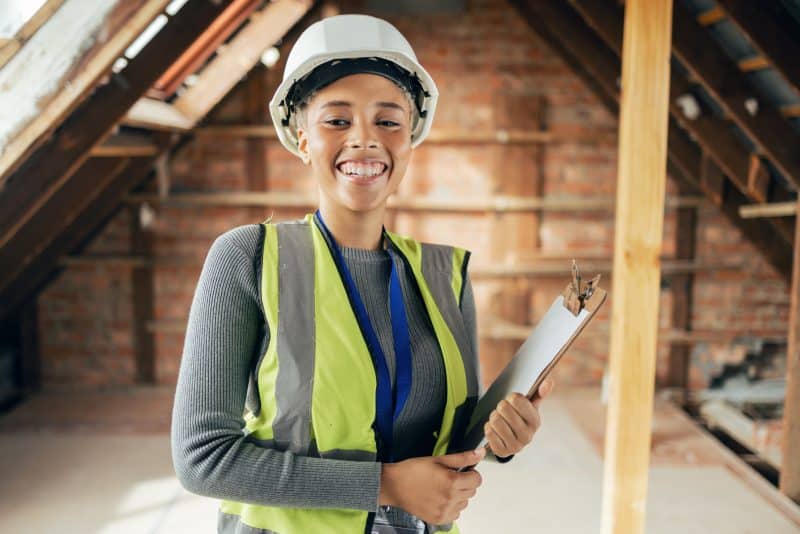 Once all your personal selections have been made, it's time to sit back and watch as your home is built! You'll be invited to see the progress as your brand new home in Griesbach is built one step at a time. Once the construction is complete and you've been handed the keys, all that's left is to move into this wonderful community!
Village at Griesbach makes building a new home simple with One & Done pricing and a select builder group. Our builders are incredibly talented and established home builders here in Edmonton, and whoever you choose to build with is sure to bring your dream home to life!