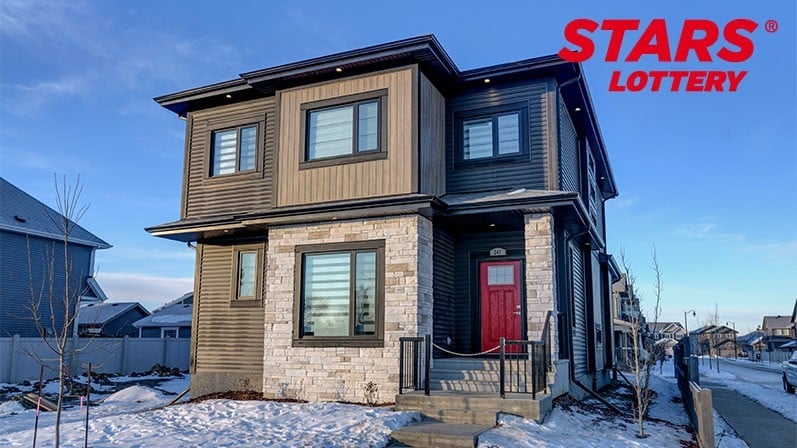 Concept Homes' 2021
Stars Lottery Home is Complete
Concept Homes has unveiled their 2021 STARS Lottery Dream Home in Village at Griesbach, and it is a site to behold! The STARS Lottery sells tickets for a chance to win some amazing prizes, including the gorgeous Dream Home designed by Concept Homes, the Fairview II!
Tickets purchased for the STARS Lottery are much more than just a chance to win. Every ticket purchased contributes to life-saving technology and training that has the potential to save lives. STARS has a mission to provide vital knowledge, save time and lives, and increase the availability of cutting-edge medical care.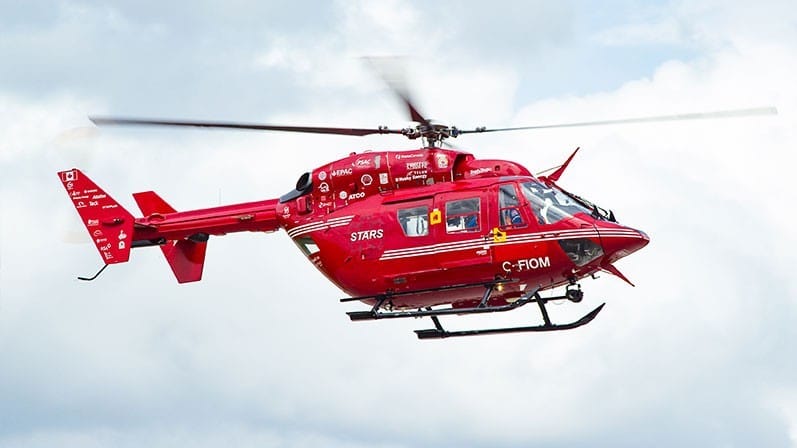 STARS Helicopters, education units, and hangars are equipped with highly advanced medical equipment, and the organization is using their advanced knowledge and support systems to help nurses, paramedics, transport physicians, and pilots increase their understanding of COVID-19 related topics.
The organization is incredibly important to Rick and Dave Hinterreger, President and Vice-President of Concept Homes, respectively. Concept Homes has been building STARS Lottery Homes for 13 years, and is a proud partner of the organization.
The beautiful lottery home is 2,472 square feet of luxury. Featuring a gorgeous, high-end kitchen that will make all your cooking dreams come true, a relaxing bonus room with a huge fireplace, and, most interestingly of all, a guest suite!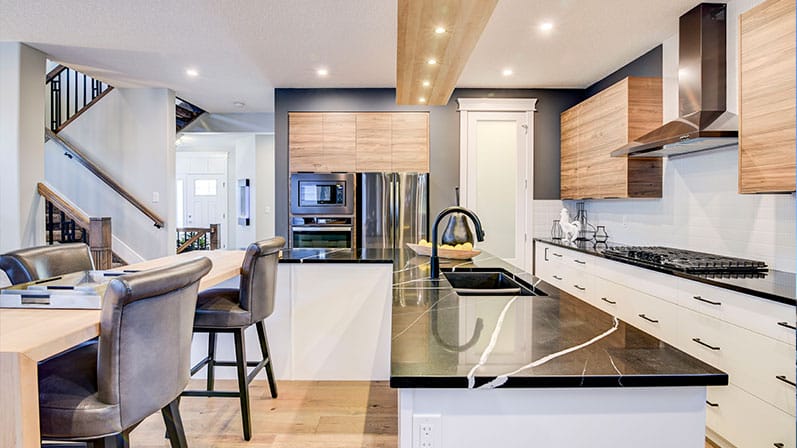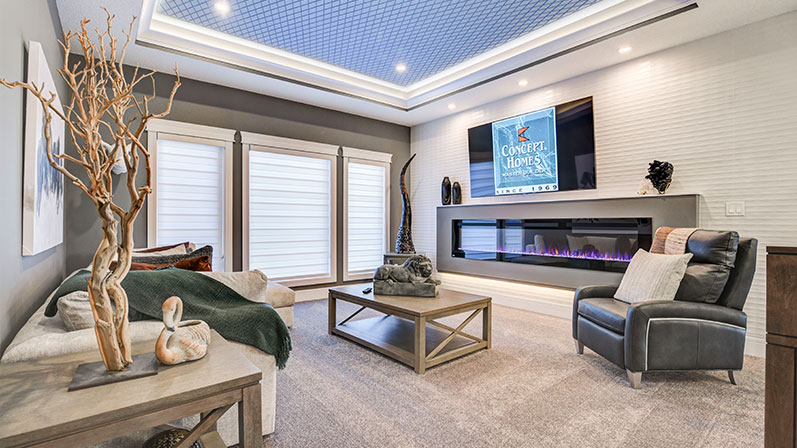 Rather than an office space or den, Concept Homes decided to build an entire guest suite that has a fully sized bedroom and ensuite. Dave Hinteregger told the Edmonton Journal that this choice was made because of COVID-19, so that you have an in-law suite that lets you stay united.
There are three additional bedrooms in this fabulous Dream Home, including a master bedroom that has a soothing light feature in the ceiling! Concept Homes is renowned for the ability to create innovative light displays, and this Dream Home is no different, as there is also a gorgeous city skyline light box in the dining room.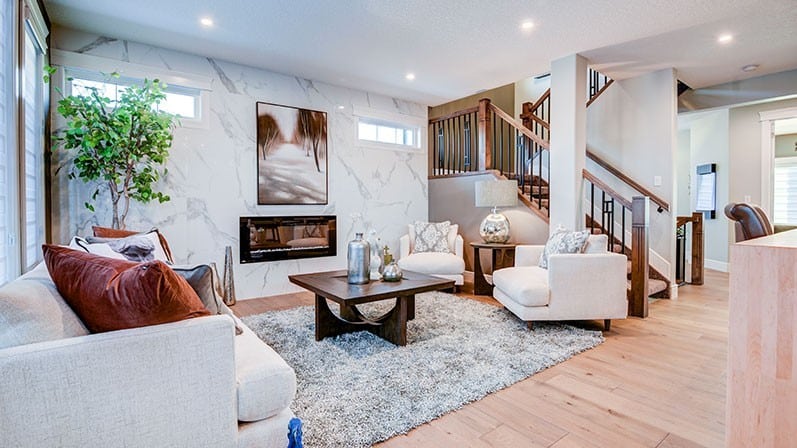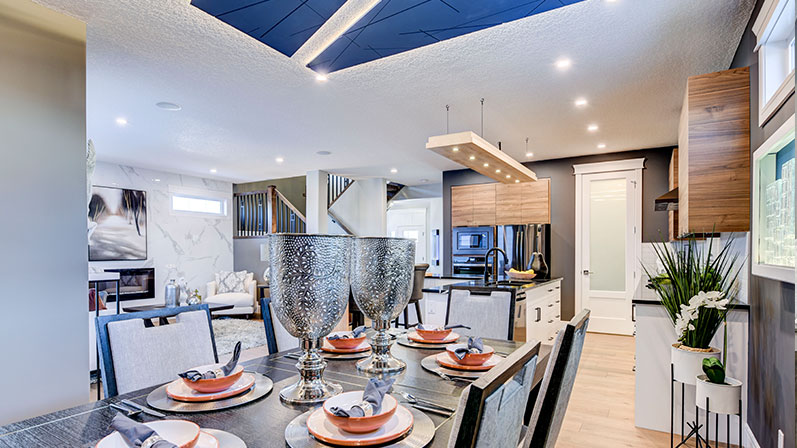 Concept Homes has built STARS Lottery Homes for over a decade, and each year they seem to outdo themselves!

Sadly, due to the pandemic, this beautiful home is not available for touring, but those interested in the gorgeous custom work done by Concept Homes can visit their show home, The Fairview, on 6920 Johnnie Caine Way NW. Concept Homes' show home is available to tour by appointment only.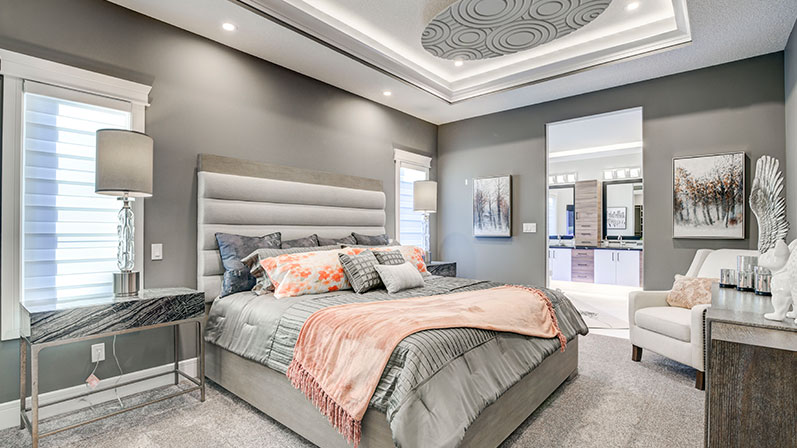 If you would like the chance to win this beautiful Dream Home created by Concept Homes, you can buy tickets online! Other ways to purchase tickets are available on the STARS Lottery website.